30.10. Ji.hlava for Kids – Tuesday programme
Ji.hlava for Kids makes the festival accessible to the youngest audience of Ji.hlava IDFF offering an exquisite selection of educational, entertaining and creative activities for children themselves or accompanied by parents. Kids aged 3 to 14 can enjoy a rich and varied programme each day from 9 AM to 7:30 PM childrens play area, mobile planetarium, arts workshops for smallest kids, workshops for older, regular workshops, theatre and music performances and film screenings.
The entire programme will take place in one building of the Vysočina Regional Gallery on Masaryk Square 24. Following one programme feature, children can join another activity or just rest and watch a screening or play in the children's zone. And while your children will be having fun during their creative work or educational activities, you can visit one of the festival film screenings. After lunch break, the programme continues from 2 PM as a cocktail of various activities, while you can have a cup of coffee in the Paseka Café directly in the middle of the festival action.
Ji.hlava for kids is free of charge for both accredited and non-accredited visitors. Each kid that wants to take part in any of the programme features will obtain a free festival pass. Artistic and other workshops have a limited capacity and require prior registration, other activities can be joined without registration.
Tuesday programme
Planet Czechia
9:30 - 11 am, main auditorium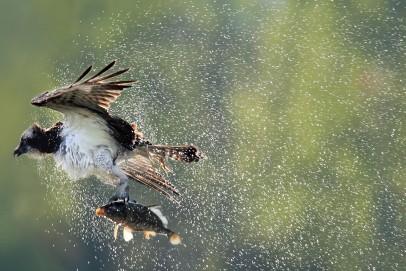 The Czech Republic's natural heritage is exceptionally rich. Beauty and adventure are within reach: just take a good look! Watch the capercaillie's mating dance as the sun rises, the ground squirrel play with children in a meadow, the salmon on its pilgrimage down rivers to the sea and back. Experience the thrill of expeditions to spot mountain sheep, beavers, blue frogs and dozens of other heroes. Some you might never have heard of – and yet the wilderness begins just outside our doors. Directed by Marián Polák, Czech Republic, 2017, 81 min.
Onmemory storytelling workshop
10 am - 1 pm, dílna 2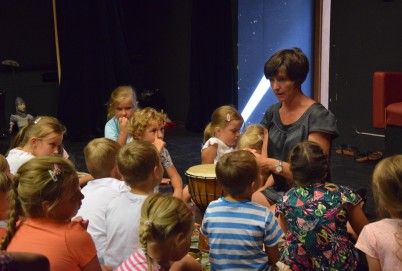 Every little kid knows how to tell a story! Let's try telling together the story about the power of memories. The trigger to unlock memories might be a picture, a smell, a color. Telling a story is an opportunity to share a personal experience – and for fun without borders!
Michala Šíma Piskačová, PhD, is a coordinator of cultural & social projects and the mother of three girls. Her favorite pastime is the phenomenon of storytelling, about which she wrote a book Storytelling as a case of contemporary verbal creation.
Ongoing Czech Television :D workshop
9 am - 7 pm, café


The ongoing workshop offers every day an opportunity for those who haven't signed for any such workshop to engage in a creative activity. Do you know how to make a hat out of paper? Do you know what a praxinoscope is – and how to use it? Or do you simply feel like painting something?
Lost cinemas are back – in a photo album!
10 am - 12 pm, dílna 1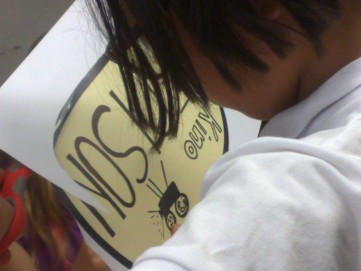 Where did Jihlava's cinemas disappear? In this workshop, participants attempt to bring old cinemas back to places that might have forgotten about them. They place pictures and memories into original photo albums they make themselves.
Silvie Čermáková is a moderator and lecturer at the Museum of Vysočina, where she leads educational programs and gives presentations to schoolchildren and the general public. She organizes short-term exhibitions and accompanying programs.
Bedtime stories
12 - 4 pm, dílna 1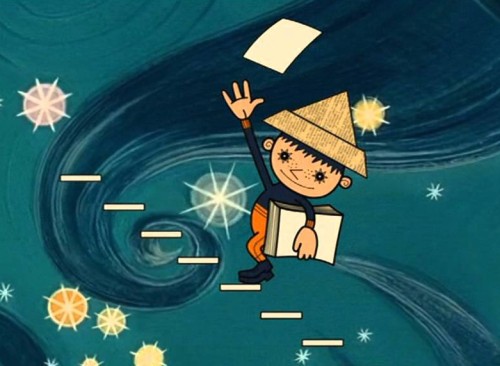 Favourite bedtime story series: The BEST of classics, the BEST of new stories, A Tribute to Zdeněk Smetana, A Tribute to Adolf Born, It Smells Like Fish Here...
Paseka café
9 am - 5 pm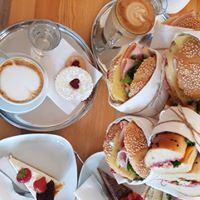 Cold and warm refreshments for all ages, all day. Open-face sandwiches, home-made lemonades, coffee, tea and chocolate from Lukáš Hejlík's Gastromap – Paseka café.
back to list