Profile: Documentarian Jan Špáta
A series of four evening screenings held from January to May in the small hall of the Dukla Cinema will offer a selection of the work of outstanding Czech cinematographer and documentarian Jan Špáta.
The aim is to show some of the wide range of Špáta's documentaries in a new light, with the help of selected guests: his colleagues and students who will introduce some of the films and will stay for a discussion after the screenings.
Reservations for the individual evening sessions are only possible through the event's profile or via email cdf@c-d-f.cz. Reservations for CDF's events are not possible through the Dukla Cinema reservation system.
An evening cycle with films by Jan Špáta will be kicked off in a seemingly unconventional way, with the screening of his latest piece The Love That I Am Leaving Behind from 1998. In this two-part film, the author looks back on his films, personal and professional experiences, but mainly his approach to a man seen through the lens of a film camera. The film includes film clips which will be presented during the following screenings.
"I wanted to show some parts of my films when the heaven opened and a new idea dawned up on me. In some cases, it is by chance that an interesting situation or an encounter with someone who you only meet once in your lifetime occurs. Or a favourable internal and external constellation lets something exceptional happen. I was simply searching for everyday and filmmaking gems that the viewers often miss. And I wanted to draw attention to them and share my joy with the audience once again. And I strived to sum up all my life wisdom and all of the findings that excited and pleased me as a human being, and a filmmaker." (ceskatelevize.cz)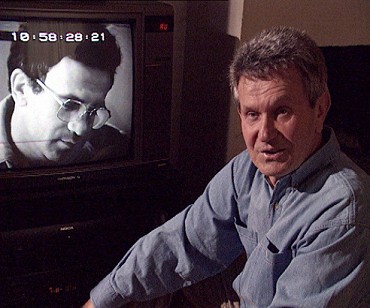 On Wednesday, February 17, we present a selection of Restored Films by Jan Špáta. You can especially look forward to the acclaimed Respice finem, about the wisdom of old women living a rural life and waiting for the end of their days to come. During the Prague visit of the renowned jazzman Louise Armstrong in 1965, Špáta made the reportage Hallo Satchmo. His Variations on Gustav Mahler expresses the author's relationship and amazement of the native of Jihlava and a well-known music genius Gustav Mahler. In 1990 he teamed up with Jindřich Štreit to observe the life of heroes living in the regions near the borderland in the film Between Light and Darkness.
The screening will be introduced by documentarian, writer and Špáta's former partner Olga Sommerová. Visitors will thus have a unique opportunity to meet and speak to a person who has much to say about Jan Špáta's work and life.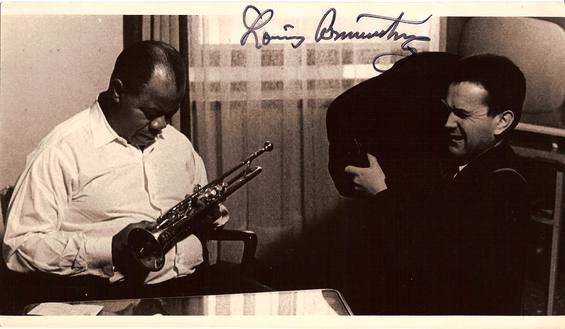 Travel documentaries have a prominent place in Jan Špáta's production. The numerous places where he portrayed the life of local citizens include Caucasus, Greece, Ireland, Mexico, Australia and Japan. On Wednesday, April 13, we will see four films – two well renowned and two entirely unknown:
The Land of St Patrick (1967, 29 min, 35mm) – a poetic travelogue portraying Ireland, its inhabitants, customs and religion. Easter in Mexico (1971, 14 min, 35mm) – a short film depicting the celebrations of Easter holidays in Mexico. A Second Home (1983, 18 minutes, 35mm). In the late 1940s, Czechoslovakia accepted hundreds of refugees fleeing the civil war afflicted Greece. The film provides a look at their lives, work, education of children in a foreign country, and the return of a some of them back to Greece in 1976. 777 Seconds in Czechoslovakia (1992, 13 min, HD file). In the context of his other travel documentaries, this film clearly stands out, providing a lyrical postcard of the charms of the former Czechoslovakia. As such, it was made to represent our country and culture internationally, i.e. a concept different from Špáta's other travelogues.
This time, our guest will be producer Richard Němec from Verbascum that restored the selection of films by Jan Špáta and released them on a set of 4 DVDs in 2009.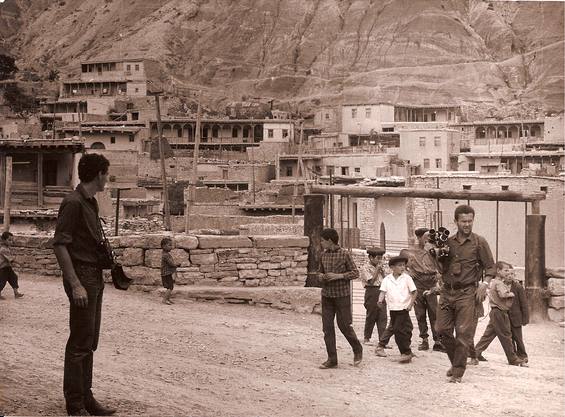 Jan Špáta's film retrospective will be topped off with the screening of his film The Greatest Wish II (1990), in which he continued to employ his filmmaking method first introduced in the film's first part in 1964. Using a simple method, the director asks young people about their greatest wish subtly revealing the values of young people living under socialism.
This time, our guest will be Jan Špáta's daughter Olga Špátová, who applied the method in 2012 in her film The Greatest Wish. Commented clips from her film will be shown for the sake of comparison.