23.09.2015 This time new courses for elementary schools as well
For the upcoming school season, The Center for Documentary Film prepared many new courses. One of the highlights is a set of two workshops for elementary school pupils. It focuses on film animation techniques and the history of the development of animated inventions. We offer a single workshop suitable also for first grade children, or a series of three lessons, that delves deeper into the art of animation filmmaking.
The workshops are organised in conjunction with Brno's Art Cinema. Both lecturers, Kateřina Hikadová and Elena Vondráčková have an extensive experience working with children as well as with animation and design.
We also recommend our new course entitled Introduction to Film Studies comprised of 4 lessons that will introduce students to the basic film terminology illustrated with thematic film clips.

Take part in our educational courses that are fun for both students and the teachers!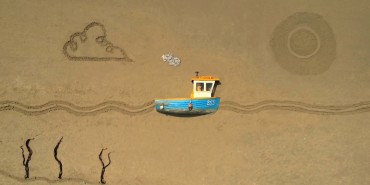 back to list