Facs of Life
Director:
Silvia Maglioni, Graeme Thomson
Original title:
Facs of Life
Country:
France, United Kingdom, Italy
Year of release:
2009
Runtime:
116 minutes
Colour:
Colour
Language:
French, English
Subtitles:
English
Producer:
Silvia Maglioni
Writer:
Graeme Thomson
Camera:
Graeme Thomson, Jean Noel Aoun
Editing:
Silvia Maglioni, Graeme Thomson
Sound:
Silvia Maglioni, Vincent Riou, Graeme Thomson
Music:
Julien Bancilhon, Graeme Thomson
The voice coming from a recording of Paris 8 Vincennes university lecture long time ago belongs to Gilles Deleuze and reminds us of the intellectual adventure of the 70s whose political and aesthetical echo resonates in the intermittent, non-mandatory structure in the purely cinematographic field.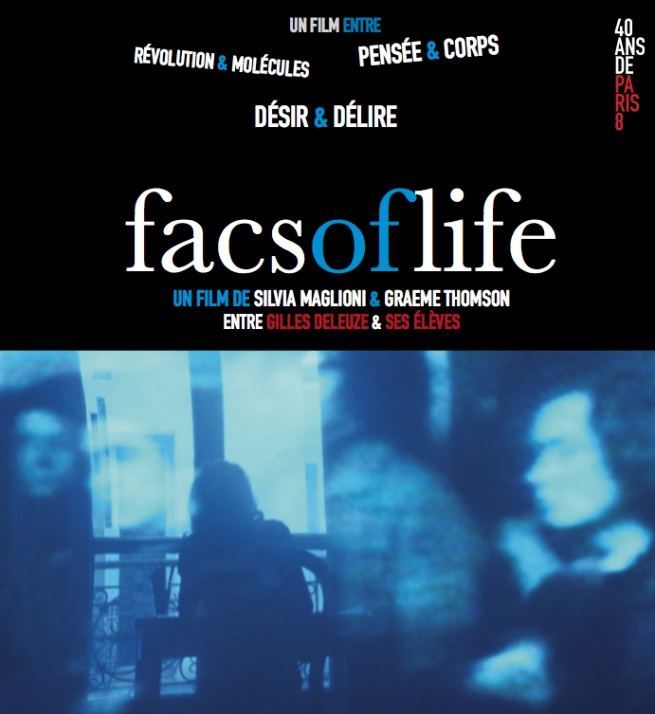 Reservation:
You can wath the film only in CDF in Jihlava. You need to be
signed in
to make a reservation in video library. If you don't have an account please
register
.