Reading Book of Blockade
Director:
Alexander Sokurov
Original title:
Čitajem Blokadnuju knigu
Country:
Russia
Year of release:
2009
Runtime:
96 minutes
Colour:
Colour
Language:
Russian
Subtitles:
No Subtitle
Writer:
Daniil Granin, Ales Adamovich
Current inhabitants of Petersburg read Blockade Diaries recounting stories of people who survived nine days lasting blockade of Leningrad. Each of them must come to terms not only with the power hidden in these diaries but also with an important question of Russian history: What is the value of a victory and what is the value of a human life?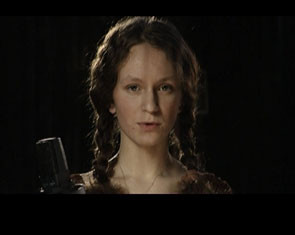 Reservation:
You can wath the film only in CDF in Jihlava. You need to be
signed in
to make a reservation in video library. If you don't have an account please
register
.