Coal in the Soul
Director:
Martin Dušek, Ondřej Provazník
Original title:
Ženy SHR
Country:
Czech Republic
Year of release:
2010
Runtime:
58 minutes
Colour:
Colour
Language:
Czech
Subtitles:
No Subtitle
Producer:
Petra Štovíková
Writer:
Ondřej Provazník, Martin Dušek
Camera:
Tomáš Nováček
Editing:
Josef Krajbich
Sound:
Václav Flegl, Michal Gábor
1 chateaux 2 baroque contrasts 3 conflict, two women 4 coal: a distinctive substance 5 the impacts of divergent attitudes 6 two philosophies, embodied in two women 7 coal field: battleground between two different worldviews 8 you can mine coal or save the chateau 9 angrily accusing each other of spreading hysteria and demagoguery 10 life at the chateau vs. the life of coal mining On one side is a building belonging to the mining company, on the other a chateau - the contrasting jobs and antithetical worldviews of two women whose lives are intimately linked to a coalfield and the possibility of expanded mining.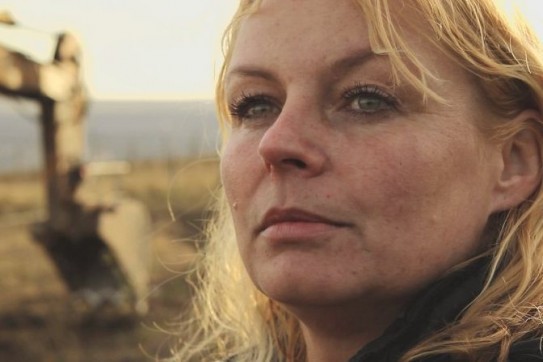 Reservation:
You can wath the film only in CDF in Jihlava. You need to be
signed in
to make a reservation in video library. If you don't have an account please
register
.