Wistful Wilderness
Director:
Digna Sinke
Original title:
Weemoed & Wildernis
Country:
Netherlands
Year of release:
2010
Runtime:
88 minutes
Colour:
Colour
Language:
Dutch
Subtitles:
English
Projection format:
DigiBeta PAL
Producer:
Digna Sinke
Writer:
Digna Sinke
Camera:
Goert Giltaij, Jan Wich, M. Kramer, M. Homs, P. Brugman, P. Bos, J. Veldhoen
Editing:
Albert Elings
Sound:
Tom d'Angremond, Marc Lizier, M. Euwe, J. Reijen, W. Veldhuis, E. Langhout, S. Broeder, A. Elings
Music:
Antonín Dvořák
1 soil 2 former inhabitants 3 bathed in melancholy 4 nature eventually reclaims all 5 a parable about an island 6 spreading reeds, old farmhouses falling apart 7 an agricultural landscape is transformed into wilderness 8 journal entries narrate a poetic film about impermanence 9 man's place in nature, his attitudes towards it, responsibility 10 the metamorphosis of the island and the filmmaker's personal life Most of the Dutch island of Tiengemeten was below the surface of the sea; agricultural land was created by pumping out water, but in the 1990s a project was begun to return the island to nature.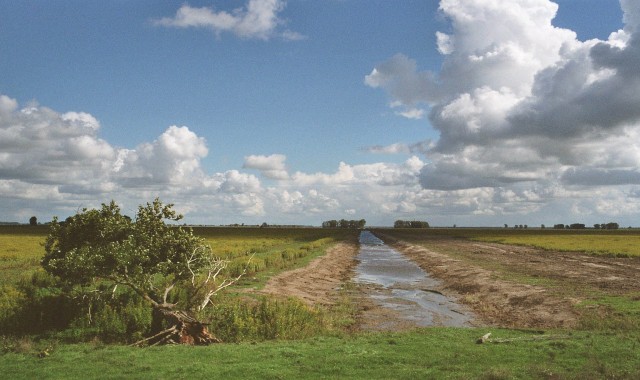 Reservation:
You can wath the film only in CDF in Jihlava. You need to be
signed in
to make a reservation in video library. If you don't have an account please
register
.