Earthlings, Who are You Voting for?
Director:
Linda Kallistová Jablonská
Original title:
Pozemšťané, koho budete volit?
Country:
Czech Republic
Year of release:
2010
Runtime:
40 minutes
Colour:
Colour
Language:
Czech
Subtitles:
No Subtitle
Producer:
Linda Kallistová Jablonská
Writer:
Linda Kallistová Jablonská
Camera:
Prokop Souček, David Cysař, Aleš Koudela, Martin Vošmik, R. Novák, P. Horvát
Editing:
Jakub Voves
Sound:
Václav Flegl, Ivan Horák, Petr Šoltys, Petra Čejková, L. Pášová
Music:
Ivan Horák
1 creativity 2 political correctness 3 a mental handicap 4 orientation in public space 5 a steadfast look at society 6 the filmmaker: sensitivity, curiosity, and audacity 7 what prejudices are ingrained in Czech society 8 even those who aren't "normal" have political opinions 9 filming surveys with citizens and politicians on unusual subjects 10 external cameras recorded response by politicians' bodyguards - supporters and opponents 20 In a documentary workshop organized by the Inventura civic association and led by filmmaker Linda Jablonská, people with mental handicaps covered the parliamentary elections, attended election rallies, and filmed surveys and interviews.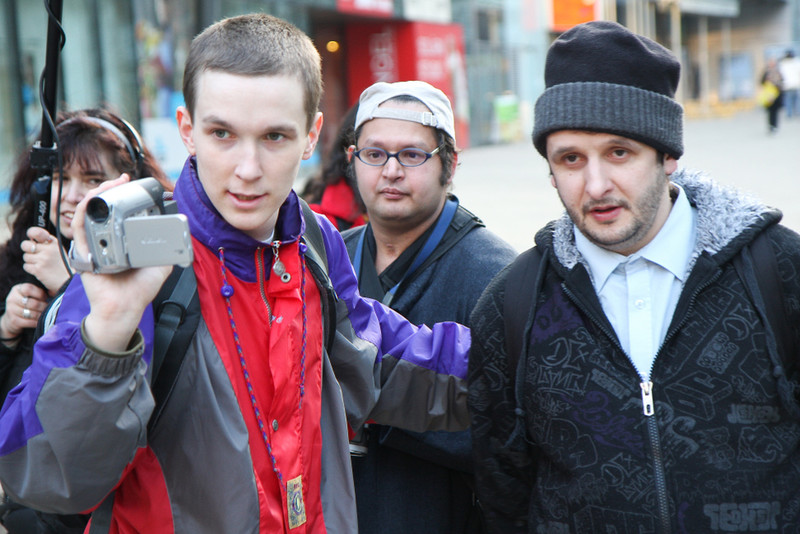 Reservation:
You can wath the film only in CDF in Jihlava. You need to be
signed in
to make a reservation in video library. If you don't have an account please
register
.