Huacho
Director:
Alejandro Fernandez Almendras
Original title:
Huacho
Country:
France, Chile
Year of release:
2009
Runtime:
87 minutes
Colour:
Colour
Language:
Spanish
Subtitles:
English
Writer:
Alejandro Fernandez Almendras
Camera:
Inti Briones
Editing:
Sébastien de Sainte Croix
Sound:
Pablo Pinochet
1 soil 2 house, home 3 abandoned space, desolation 4 situations that define life 5 life of three-generational farm family 6 hopes that lie hidden within poverty 7 details help understand reality in its entirety 8 consciousness of continuity of human aspirations for eternity 9 a slow, cumbersome rhythm depicting life in inhospitable surroundings 10 ability to offer and accept help, aware of human kinship 20 Non-actors lend a documentary aura to a film that sensitively and gracefully shows the clash between a way of life that values traditions and the social and economical ruthlessness of the modern world.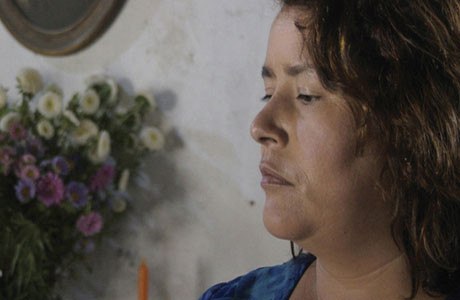 Reservation:
You can wath the film only in CDF in Jihlava. You need to be
signed in
to make a reservation in video library. If you don't have an account please
register
.