Four Velvet Men Then and Now: Jan Ruml
Director:
Jan Šikl, Pavel Koutecký
Original title:
Evoluce 4 z revoluce - Jan Ruml
Country:
Czech Republic
Year of release:
2010
Runtime:
57 minutes
Colour:
Colour
Language:
Czech
Subtitles:
English
Producer:
Jarmila Poláková
Writer:
Pavel Koutecký
Camera:
Martin Řezníček, Jan Šikl, Vlastimil Hamerník, Stano Slušný
Editing:
Martin Steklý
Sound:
Vladimír Chrastil
1 dissident 2 private moments 3 one life's paradoxes 4 events, a different history 5 what is hidden in pictures? 20 Twenty years ago, a film crew began to follow the lives of four people who were publicly involved in the events of November 1989: Michael Kocáb, Jan Ruml, Kryštof Rímský and Martin Mejstřík - following the death of director Pavel Koutecký, the films were completed by Jan Šikl.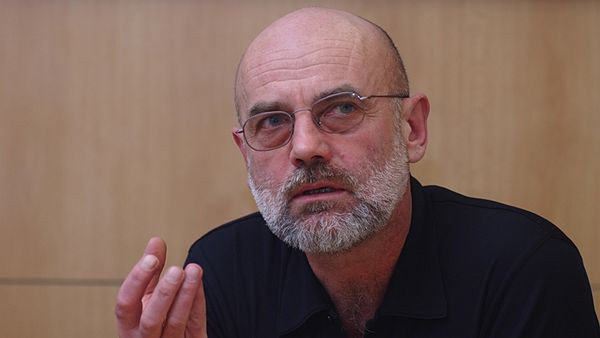 Reservation:
You can wath the film only in CDF in Jihlava. You need to be
signed in
to make a reservation in video library. If you don't have an account please
register
.