Four Velvet Men Then and Now: Michael Kocáb
Director:
Pavel Koutecký, Jan Šikl
Original title:
Evoluce 4 z revoluce - Michal Kocáb
Country:
Czech Republic
Year of release:
2010
Runtime:
57 minutes
Colour:
Colour
Language:
Czech
Subtitles:
English
Producer:
Jarmila Poláková
Camera:
Jan Šikl, Martin Řezníček, Vlastimil Hamerník, Stano Slušný
Editing:
Martin Steklý
Sound:
Jiří Štorek
Music:
Michael Kocáb, Michal Pavlíček, Jan Šikl ml.
1 diary 2 after revolution 3 Michael Kocáb's transformation 4 musician turns into politician 5 years spent analyzing different roles 6 looking at life through newspaper headlines 7 idealist becomes pragmatist becomes idealist again 8 symbol of Soviet withdrawal turns into unpopular politician 9 polemic mediation on the ideal form of social engagement 10 searching for the inspiration to create while influencing social issues This portrait of Michael Kocáb focuses on his desire to be a public figure by looking at twenty years in the life of a man who went from being a musician to being a politician and government bureaucrat.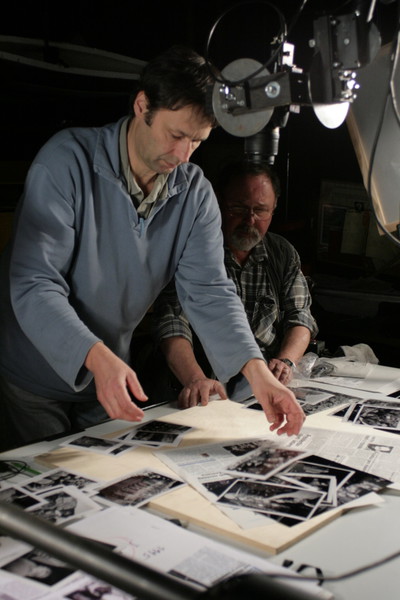 Reservation:
You can wath the film only in CDF in Jihlava. You need to be
signed in
to make a reservation in video library. If you don't have an account please
register
.