Berik
Director:
Daniel Joseph Borgman
Original title:
Berik
Country:
Denmark
Year of release:
2010
Runtime:
16 minutes
Colour:
Colour
Language:
Russian, Kazakh
Subtitles:
English
Producer:
Katja Adomeit
1 friendships ? 2 post-communist city ? 3 Soviet military experiments ? 4 living with radioactive fallout ? 5 appearance (fiction) and being (documentary) 20 A short film on the relationship between a young football player and the blind Berik, his face disfigured by radiation, who spends his days alone in a depressing concrete housing block on the edge of the Kazakh town of Semipalatinsk.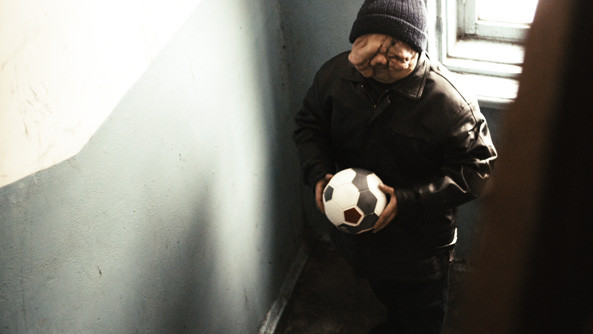 Reservation:
You can wath the film only in CDF in Jihlava. You need to be
signed in
to make a reservation in video library. If you don't have an account please
register
.