Grandfather's Magic
Director:
Jan Strejcovský
Original title:
Dědova magika
Country:
Czech Republic
Year of release:
2015
Runtime:
20 minutes
Colour:
Colour
Language:
Czech
Subtitles:
No Subtitle
Producer:
Tomáš Smrček
Camera:
Filip Marek
Editing:
Michal Böhm
Sound:
Radim Lapčík
Music:
Jan Strejcovský
This portrait of the filmmaker's grandfather, stage manager of the Laterna Magika and slightly eccentric intellectual, is stylised into a surreal performance. In a small space, the film builds an original formal structure that freely oscillates between playfulness and illustration, childishness and seriousness, the Buddhistic here and now and sharp patterns of thoughtful post-production.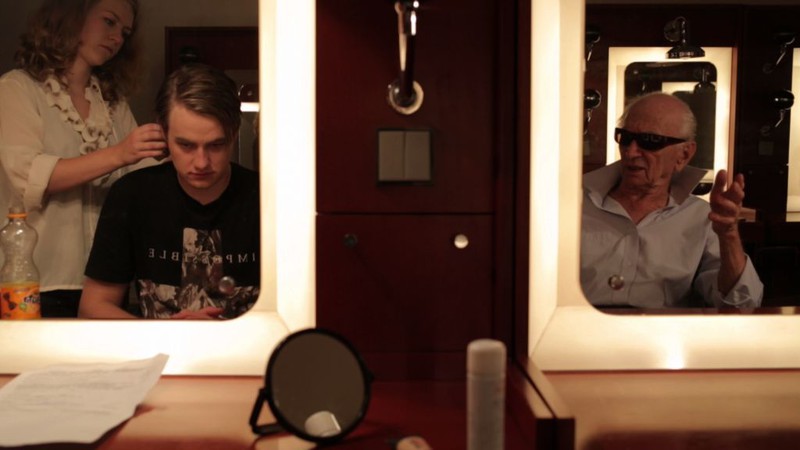 Reservation:
You can wath the film only in CDF in Jihlava. You need to be
signed in
to make a reservation in video library. If you don't have an account please
register
.