Koudelka Shooting Holy Land
Director:
Gilad Baram
Original title:
Koudelka Shooting Holy Land
Country:
Germany, Czech Republic
Year of release:
2015
Runtime:
72 minutes
Colour:
Colour and B&W
Language:
Arabic, Hebrew, English
Subtitles:
English
Producer:
Gilad Baram, Helena Uldrichová, Radim Procházka
Writer:
Elisa Purfürst, Gilad Baram
Camera:
Gilad Baram
Editing:
Elisa Purfürst
Photographing armed conflict is a huge opportunity for artists, but at the same time it carries a risk of bias or emotional manipulation. Czech photographer Josef Koudelka plunged into this difficult task for the second time: the first time was during the Warsaw Pact invasion in 1968. This time he headed for the hotbed of contention between Israel and Palestine. Director Gilad Baram observed him at his creative work for five years – a solitary artist maintaining a discreet distance while physically experiencing the act of photographing. Austere images of landscape divided by concrete walls and barbed wire reveal the horrifying absurdity of the gulf between two nationalities.
DETAIL:
"
I've never photographed any armed conflict, because none has upset me as much as the events in my own country – Czechoslovakia. They affected me directly and in that exceptional situation I felt I should get out the best of what's in me.
"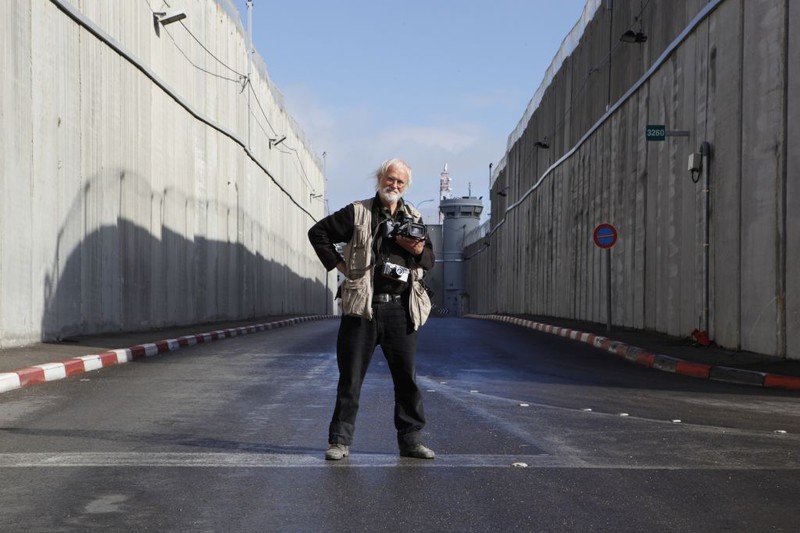 Reservation:
You can wath the film only in CDF in Jihlava. You need to be
signed in
to make a reservation in video library. If you don't have an account please
register
.