12 Dicembre
Director:
Giovanni Bonfanti
Original title:
12 Dicembre
Country:
Italy
Year of release:
1972
Runtime:
43 minutes
Colour:
Black and white
Language:
Italian
Subtitles:
English
Producer:
Giovanni Bonfanti
Writer:
Giovanni Bonfanti, Goffredo Fofi
Camera:
Sebastiano Celeste, Roberto Lombardi, Giuseppe Pinori, Enzo Tosi, Nicola Dimitri
Editing:
Lamberto Mancini
Sound:
Bruno Nappa, Pasquale Rotolo
Music:
Pino Masi
Cast:
Edoardo Di Giovanni, Marcello Gentili, Augusto Ludovichetti, Rosa Malacarne
Milan, 12 December 1969: a bomb explodes killing 16 people and injuring 84 others. In 1970, a collective of filmmakers, sponsored by Lotta Continua, filmed the protest commemorating this event and questioned the omissions in the police enquiry and the country's social reality. This ethnological portrait, notably led by Pier Paolo Pasolini, presents the Italian subaltern classes in their state of dismay and violent rebellion.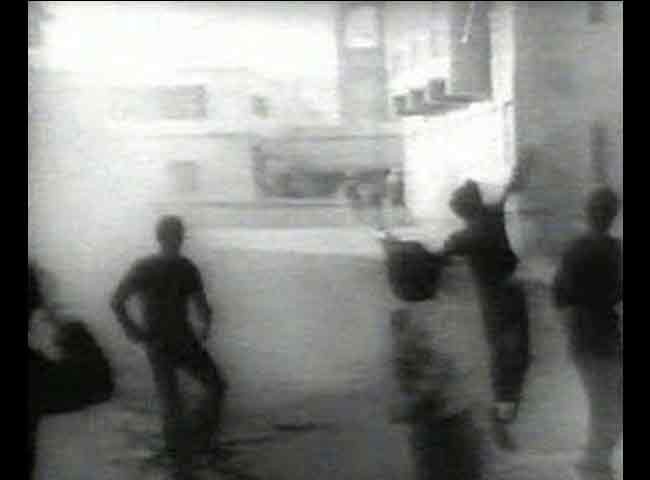 Reservation:
You can wath the film only in CDF in Jihlava. You need to be
signed in
to make a reservation in video library. If you don't have an account please
register
.