All for the Good of the World and Nosovice
Director:
Vít Klusák
Original title:
Vše pro dobro světa a Nošovic
Country:
Czech Republic
Year of release:
2010
Runtime:
82 minutes
Colour:
Colour
Language:
Czech
Subtitles:
No Subtitle
Producer:
Filip Remunda
Writer:
Vít Klusák
Camera:
Jakub Halousek
Editing:
Jana Vlčková
Sound:
Václav Flegl, Michal Gábor
Music:
DVA
1 prosperity 2 shattered windows 3 ideology of employment 4 premature end to cabbage 5 Korean carmaker promises regional boom 6 how to market a company's reputation 7 documentary filmmaker reveals contours of modern slavery 8 discrepancy between public opinion and regional political propaganda 9 Koreans' Confucian culture clashes with Czech mistrust of institutions 10 peoples' ties to their landscape and land versus global business A Korean carmaker builds a factory in the middle of a cabbage field amidst promises of regional prosperity, but instead introduces new ways of taking advantage of its workers.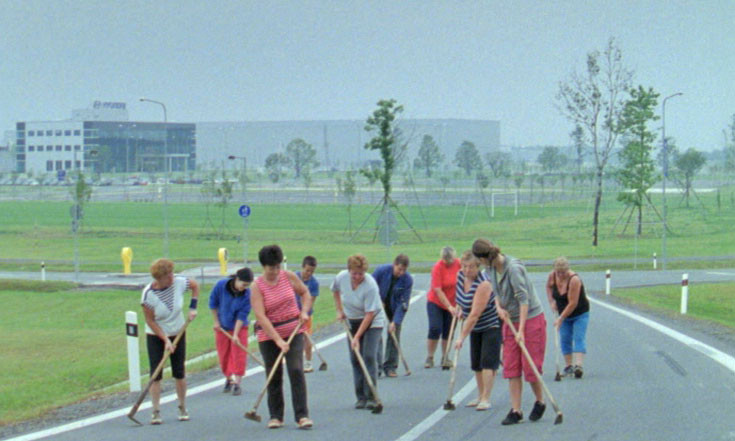 Reservation:
You can wath the film only in CDF in Jihlava. You need to be
signed in
to make a reservation in video library. If you don't have an account please
register
.