Czech Peace
Director:
Filip Remunda, Vít Klusák
Original title:
Český mír
Country:
Czech Republic
Year of release:
2010
Runtime:
89 minutes
Colour:
Colour
Language:
English, Czech
Subtitles:
No Subtitle
Producer:
Filip Remunda
Writer:
Vít Klusák, Filip Remunda
Camera:
Vít Klusák
Editing:
Vít Klusák
Sound:
Michal Gábor, Václav Flegl
1 radar 2 peaceful landscape 3 America in Bohemia 4 rural inhabitants rise up 5 woods: target of political marketing 6 military police alters the locality's relevance 7 media war between politicians and engaged citizens 8 opponents' discursive weapons grow more sophisticated and louder 9 global issues of international pacifists made tangible in Bohemia 10 Bush replaced by Obama, barbed wire has to come down The army occupies a hilltop, reserving it for an American radar system promoted by Czech politicians and rejected by much of society, while the local inhabitants look for ways of protecting the place where they live.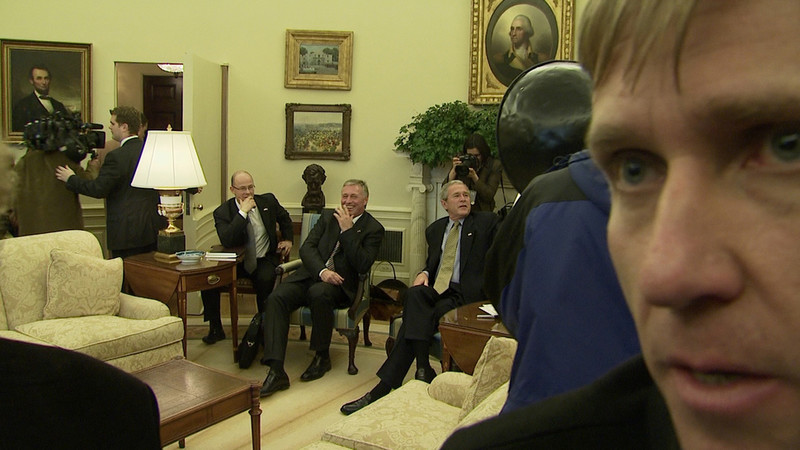 Reservation:
You can wath the film only in CDF in Jihlava. You need to be
signed in
to make a reservation in video library. If you don't have an account please
register
.