Søren Kierkegaard
Director:
Anne Regitze Wivel
Original title:
Hvem er Søren Kierkegaard
Country:
Denmark
Year of release:
1994
Runtime:
157 minutes
Colour:
Colour
Language:
English, Danish
Subtitles:
English
Producer:
Jan Juhler
Writer:
Anne Regitze Wivel
Camera:
Dan Laustsen
Editing:
Ghita Beckendorff
Sound:
Jan Juhler
Cast:
Niels Barfoed, Johannes Møllehave, Joakim Garff, Paul Müller
Leading Danish experts on the work of Kierkegaard set forth their attempts to interpret the urgency of his appeal for self-determination, the intolerability of his own permanent self-reflection, and the poetry of his words. This nearly three-hour edit of "the best" from lecture halls, interspersed with excerpts from his books, is a concentrated introduction to the mindset of the Danish philosopher.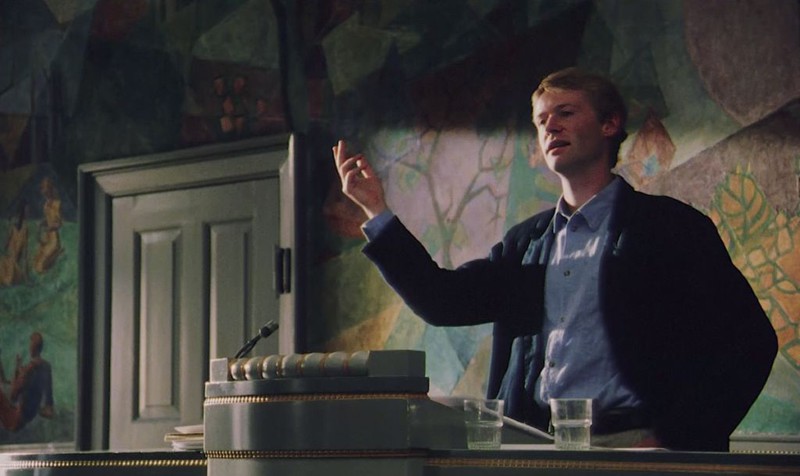 Reservation:
You can wath the film only in CDF in Jihlava. You need to be
signed in
to make a reservation in video library. If you don't have an account please
register
.