Scrapbook
Director:
Mike Hoolboom
Original title:
Scrapbook
Country:
Canada
Year of release:
2015
Runtime:
19 minutes
Colour:
Black and white
Language:
English
Subtitles:
No Subtitle
Projection format:
16 mm
Producer:
Mike Hoolboom
Camera:
Jeffrey Paull
Music:
Stephan Mathieu
Footage from both hidden and visibly present cameras captures the treatments applied at a psychiatric hospital in Ohio under the supervision of Jeffrey Paull in 1967. His patients also took pictures and recorded one another on film. Almost fifty years later, this footage was accompanied by an audio commentary of one of them – autistic Donna – speaking about her long-gone self and fragments of her perception of images of herself and of others.
DETAIL:
The habitus of the therapeutic suggests a distinction between different identities: one's own current and past self, one's personality and the boundaries of the other residents of the hospital.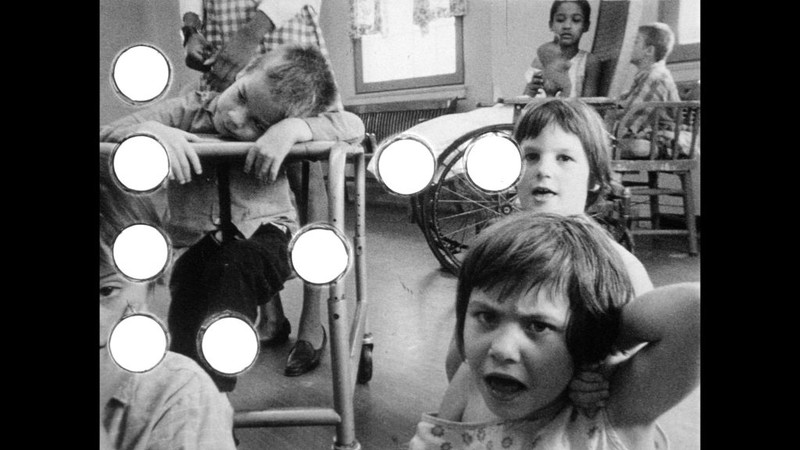 Reservation:
You can wath the film only in CDF in Jihlava. You need to be
signed in
to make a reservation in video library. If you don't have an account please
register
.