Czech Greens 2003-2005 or What are You doing here? Beat it!
Director:
Daniela Matějková
Original title:
Zelení 2003-2005 aneb Co tady děláš? Zmizni!
Country:
Czech Republic
Year of release:
2011
Runtime:
60 minutes
Colour:
Colour
Language:
Czech
Subtitles:
No Subtitle
Producer:
Daniela Matějková
Writer:
Daniela Matějková
Camera:
Petr Marek, Vít Janeček, Martin Kohout, Karel Slach
Editing:
Adam Patyk
Sound:
Richard Müller
Music:
Petr Marek
FilmPARTY, shot by a member of the Green Party, follows Jakub Patočka as he visits Václav Havel, looks at an intra-party trial and the passion of regional representatives, and concludes with the rise of Martin Bursík.A laboratory sample of the behavior of people who follow a central idea, buoyed by idealism and (currently victorious) patient pragmatism.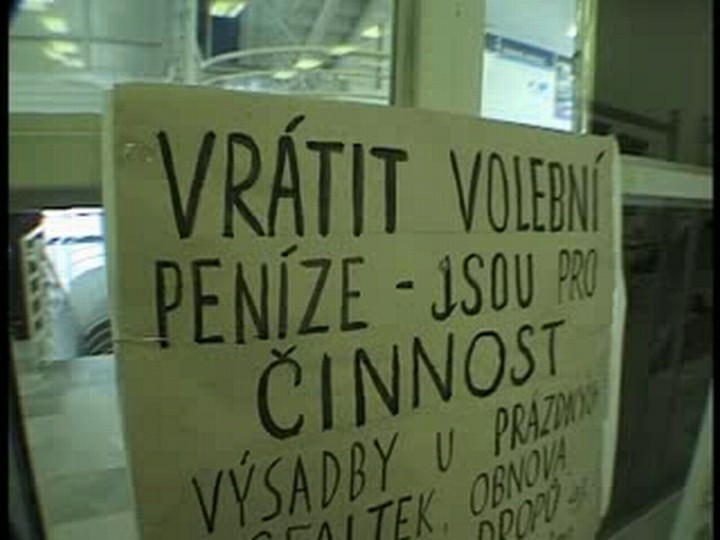 Reservation:
You can wath the film only in CDF in Jihlava. You need to be
signed in
to make a reservation in video library. If you don't have an account please
register
.