Stone Games
Director:
Jan Gebert
Original title:
Hra o kámen
Country:
Czech Republic
Year of release:
2012
Runtime:
56 minutes
Colour:
Colour
Language:
Czech
Subtitles:
English
Projection format:
HD
Producer:
Ondřej Provazník
Writer:
Jan Gebert
Camera:
Jan Gebert
Editing:
Jana Vlčková
Sound:
Václav Flegl
Cast:
Pavel Danys, Jindřich Mareš
Do the Sudeten Germans who were tortured and killed during their expulsion at the end of the war deserve a monument or not? This Czech documentary shows that this is more than an intellectual question, but a political struggle. In response to a stone monument to the victims of the expulsion in Nový Bor, a group of local inhabitants has unleashed a hate-filled ritual dance of national fervor and moral outrage that turns out to be a sufficiently strong election issue as well.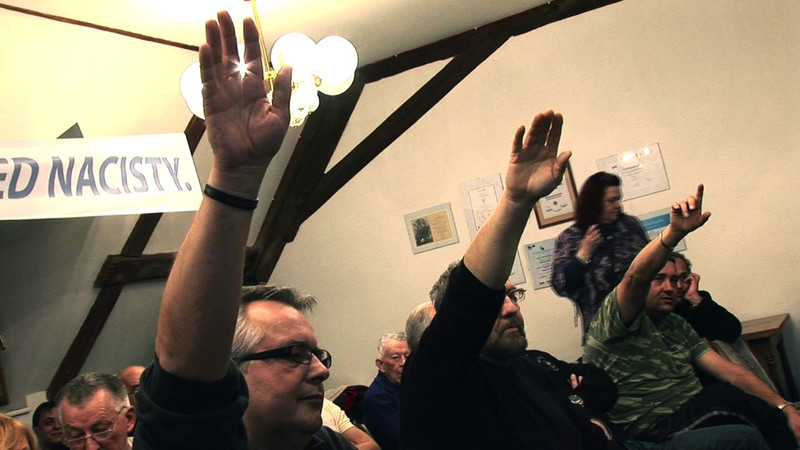 Reservation:
You can wath the film only in CDF in Jihlava. You need to be
signed in
to make a reservation in video library. If you don't have an account please
register
.