Pirating pirates (English version)
Director:
David Čálek
Original title:
Pirátské sítě
Country:
Czech Republic
Year of release:
2014
Runtime:
83 minutes
Colour:
Colour
Language:
Somali, Czech, English
Subtitles:
English
Producer:
Pavel Vácha, Jeffrey Brown
Writer:
David Čálek, Jakub Zahradníček
Camera:
David Čálek
Editing:
Olina Kaufmanová
Sound:
Václav Flegl, Robert Dufek
Music:
Midi Lidi
The film crew originally planned to make a film about the pirate phenomenon in Somalia. The creators, however, had no idea that they'd have to lay their original plans aside – the locals played a double game with them, which made learning about reality in Somalia impossible. But they kept on filming, and thanks to continuous reminders of their own role as members of the media, the documentary becomes a peculiar reflection of the filming process. The film shows how to carry on when nothing is going according to plan, while simultaneously debunking the myths that the West perpetuates about the situation there while under the mistaken impression that it comprehends the chaotic reality.
DETAIL:
"I wanted to make a film about pirates in Somalia, but in the end I made a film about piracy in all of us. Actually, it's also about pirates, pirates of a different kind."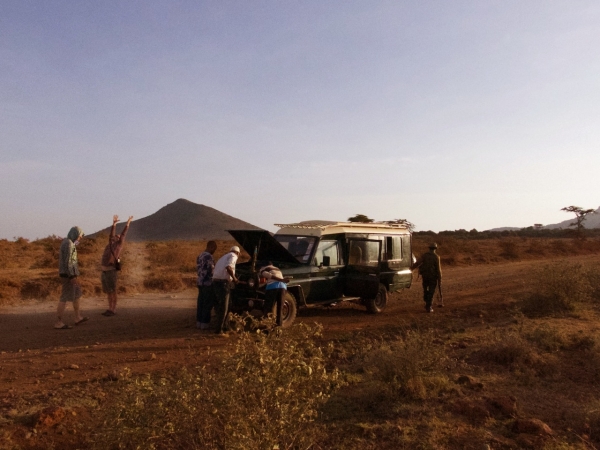 Reservation:
You can wath the film only in CDF in Jihlava. You need to be
signed in
to make a reservation in video library. If you don't have an account please
register
.