Tristia – A Black Sea Odyssey
Director:
Stanislaw Mucha
Original title:
Tristia – A Black Sea Odyssey
Country:
Germany
Year of release:
2014
Runtime:
98 minutes
Colour:
Colour
Language:
Bulgarian, Turkish, Ukrainian, Russian, Romanian
Subtitles:
English
Producer:
Gerd Haag
Writer:
Stanislaw Mucha
Camera:
Andrzej Król
Editing:
Hanka Knipper
Sound:
Ursula Kösterke, Felix Andrissens
Music:
Elke Hosenfeld, Moritz Denis, Tim Stanzel
A remarkable travelogue from a trip around the Black Sea: along its shores, lined by the boundaries of six states, and through bizarre seaside resorts. More than the tourist industry or political problems, the film focuses on solitary statues, decaying architectural monuments, and the personal stories of the local people. From each stop on their journey, the filmmakers send a series of stylized video postcards with the playfulness of staged scenes, set against the backdrop of the sea. In this cinematic answer to Ovid's Black Sea lamentations, that ancient text receives new qualities that tell us about a place that is accursedly beautiful but also beautifully cursed.
DETAIL:
"When the Roman Emperor Trajan came here, his legionnaires quickly went about producing children with the beautiful Dacian women. Thus the Romanian people is a combination of whores and bandits."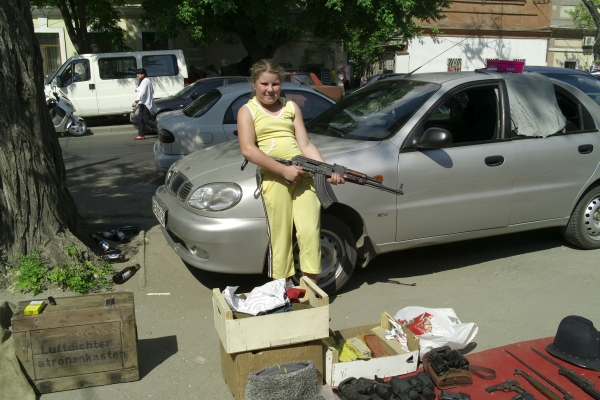 Reservation:
You can wath the film only in CDF in Jihlava. You need to be
signed in
to make a reservation in video library. If you don't have an account please
register
.