Concerning Violence
Director:
Göran Hugo Olsson
Original title:
Concerning Violence
Country:
Finland, Denmark, United States, Sweden
Year of release:
2014
Runtime:
85 minutes
Language:
Afrikaans, Portuguese, Swedish, English
Subtitles:
English
Producer:
Tobias Janson, Annika Rogell
Camera:
Lis Asklund, Bo Bjelfvenstam, Ingrid Dahlberg, Lars Hjelm, Roland Hjelte, Stig Holmqvist, Per Källberg, Lennart Malmer, Ingela Romare, Leyla Assaf Tengroth
Editing:
Göran Hugo Olsson
Sound:
Micke Nyström
Music:
Neo Muyanga
Frantz Fanon (1925–1961) was an influential political thinker whose opinions influenced the anti-colonialist movement in Africa, especially in Algeria, where he worked as a psychiatrist during the war for independence from France. The title of the Swedish filmmaker's documentary refers to the first chapter of Fanon's celebrated – and in its day, banned in France – book The Wretched of the Earth, which defended the rights of colonized Africans. Found footage from the French-Algerian War, shocking in places, features commentary by American singer Lauren Hill, who recites passages from Fanon's book, whose topics and ideas are still relevant to the current situation even today.
DETAIL:
"Fanon did not stop at thinking colonization but wanted to do something about it. He gave his time and skill to the healing of those who suffered from violence."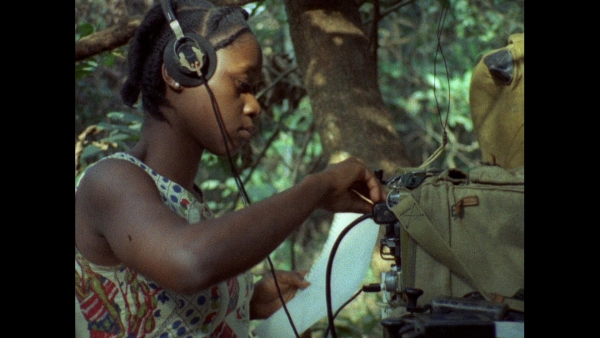 Reservation:
You can wath the film only in CDF in Jihlava. You need to be
signed in
to make a reservation in video library. If you don't have an account please
register
.