Chitter Chatter, that's all you're good at. Said Vegetable.
Director:
Květa Přibylová
Original title:
Kecáš, kecáš, to je všecko, co umíš. Řekl Zelenina.
Country:
Czech Republic
Year of release:
2014
Runtime:
52 minutes
Colour:
Colour
Language:
Czech
Subtitles:
English
Producer:
Kristýna Hněvsová
Writer:
Květa Přibylová
Camera:
Květa Přibylová
Editing:
Roman Tesáček
Sound:
Jan Richtr
For years, we have wondered whether parrots are intelligent enough to speak. But perhaps the question is whether they are smart enough not to talk to us. This film dedicated to the nonsense poet Edward Lear, who loved parrots, shows the gentle, cruel, absurd and ineluctable relationships between people and birds.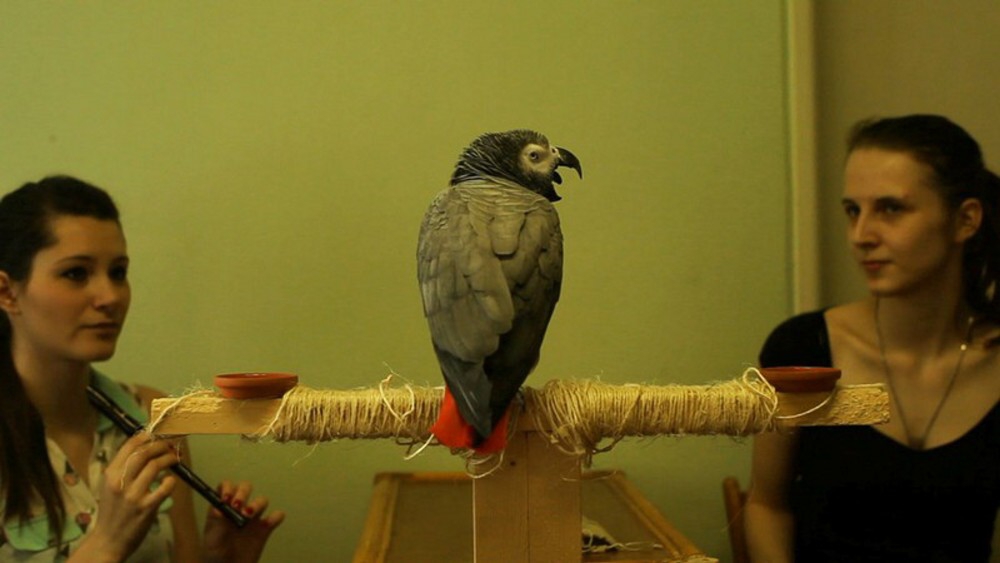 Reservation:
You can wath the film only in CDF in Jihlava. You need to be
signed in
to make a reservation in video library. If you don't have an account please
register
.