Arguments (Czech version)
Director:
Andran Abramjan
Original title:
Argumenty
Country:
Czech Republic
Year of release:
2014
Runtime:
20 minutes
Colour:
Colour
Language:
Russian, English
Subtitles:
Czech
Producer:
Andran Abramjan
Camera:
Andran Abramjan
Editing:
Andran Abramjan
Sound:
Radim Lapčík
The possibility of dialogue on the Ukrainian crisis, as seen from the West and from the East. A debating contest meets a telephone call by Vladimir Zhirinovsky to the Ukrainian minister of the interior. Stuck in the middle is man in all his nakedness.
DETAIL:
"Thank you for your openness, for having expressed a desire to meet. I wish all the best. Please come to the interview without orange juice. We'll pour schnapps over ourselves."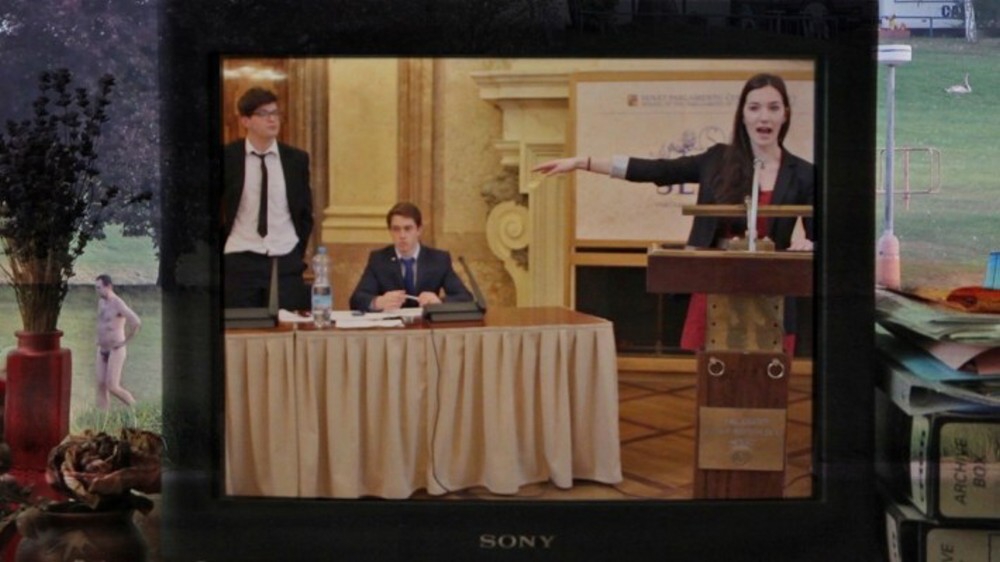 Reservation:
You can wath the film only in CDF in Jihlava. You need to be
signed in
to make a reservation in video library. If you don't have an account please
register
.