Active Image O
Director:
Becky James
Original title:
Active Image O
Country:
United States
Year of release:
2014
Runtime:
9 minutes
Colour:
Black and white
Language:
No Dialogue
Subtitles:
English
Producer:
Becky James
Editing:
Becky James
Sound:
Greg Saunier
This text composition is the result of overlapping interpretations: first, the artist created an animation based on Ludwig Wittgenstein's Tractatus Logico-Philosophicus. Three viewers formulated their own descriptions of what they saw while viewing the film, from which entire sentences, fragmentary phrases, and thoughts have been taken and associatively connected, overlaid or disintegrated into individual letters, where language and letters are the primary movers.
DETAIL:
76. HARDER TO DESCRIBE, IT'S THREE COLORED SHAPES AND THEN THEY SMEAR. (2:56)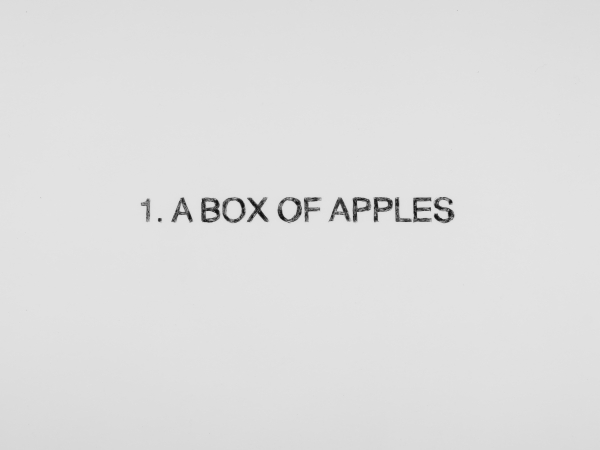 Reservation:
You can wath the film only in CDF in Jihlava. You need to be
signed in
to make a reservation in video library. If you don't have an account please
register
.