6 Degrees
Director:
Bartosz Dombrowski
Original title:
6 kroków
Country:
Poland
Year of release:
2013
Runtime:
80 minutes
Colour:
Colour
Language:
Spanish, English, Polish
Subtitles:
English
Producer:
Anna Wydra, Tomasz Tokarski, Izabela Łopuch, Hanka Kastelicová
Writer:
Bartosz Dombrowski
Camera:
Wojciech Zieliński
Editing:
Iza Pająk PSM; Mateusz Romaszkan
Sound:
Błażej Kafarski
Cast:
Martyna Załoga, Marcin Miller, Sylvia Kalicinski, Guillermo Sesma
The Six Degrees of Separation theory states that any two people in the world are connected by a maximum of six people who know each other. To test this theory, the Polish filmmakers set off on a long trip whose beginning and end were determined by lottery. On the various stops of their journey from a young Warsaw musician to an uneducated Mexican farmer, we learn a great deal about the various forms of interpersonal relationships. This experimental documentary, presented as a concrete application of a theoretical construct, is a visually impressive parable about closeness over large distances and the separation of people who are physically close together.
DETAIL:
"I don't think there are five good relationships in politics. You have a few, less than that. Because you are not gonna trust anyone. No one. Betrayals are on this business I think everywhere."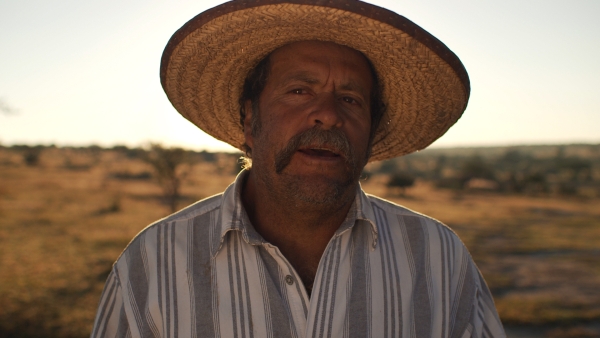 Reservation:
You can wath the film only in CDF in Jihlava. You need to be
signed in
to make a reservation in video library. If you don't have an account please
register
.