Hacked Circuit
Director:
Deborah Stratman
Original title:
Hacked Circuit
Country:
United States
Year of release:
2014
Runtime:
15 minutes
Colour:
Colour
Language:
English
Subtitles:
No Subtitle
Producer:
Deborah Stratman
Writer:
Deborah Stratman
Camera:
Norbert Shieh
Editing:
Deborah Stratman
Sound:
Deborah Stratman
Music:
David Shire
Cast:
Darrin Mann, Gregg Barbanell
Shot in one take, with the camera moving inside and outside of a sound studio and with audio fragments from Francis F. Coppola's 1974 film The Conversation and other cinematic references, the film explores the violation of privacy by political power and offers a sophisticated meditation upon paranoia, the limits of privacy, and the power inherent in the creation of illusions.
DETAIL:
In an elaborate essayistic structure, the film shows foley artists as they create the sounds for a feature film, specifically the scene in which Gene Hackman searches a room in order to find the bug that he is convinced has been secretly planted there.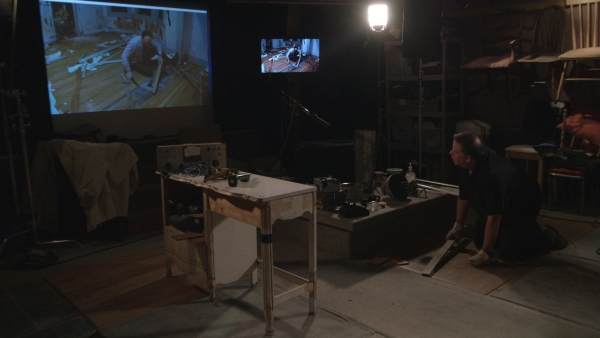 Reservation:
You can wath the film only in CDF in Jihlava. You need to be
signed in
to make a reservation in video library. If you don't have an account please
register
.