To rule, to work, to earn, to pray, to collapse
Director:
Andran Abramjan
Original title:
Vládnout, pracovat, vydělávat, modlit se, hroutit se
Country:
Czech Republic
Year of release:
2013
Runtime:
40 minutes
Colour:
Colour
Language:
Czech
Subtitles:
English
Producer:
Tereza Bajerová
Camera:
Andran Abramjan
Editing:
Andran Abramjan, Monika Midriaková
Sound:
Radim Lapčík
Cast:
Miroslav Bárta
This commentary on the collapse of civilization in four acts contains trace elements of Islamophobia, atheism, tabloid media, Mark Zuckerberg, mouldy bread, demonstrators, migrant labourers, Egyptologists and scepticism. An extensive exploration of the transcendental questions of a metastasising civilization, presented through microscopic examples from Czech society. The society of excess and collapse, illustrated through the simplicity of children's games on a playground.
Seen from a voyeur's vantage point on a balcony, children's games reveal complicated issues of civilization's entropy – naive creatures as metaphors for complex and complicated social mechanisms of power, control and subjugation.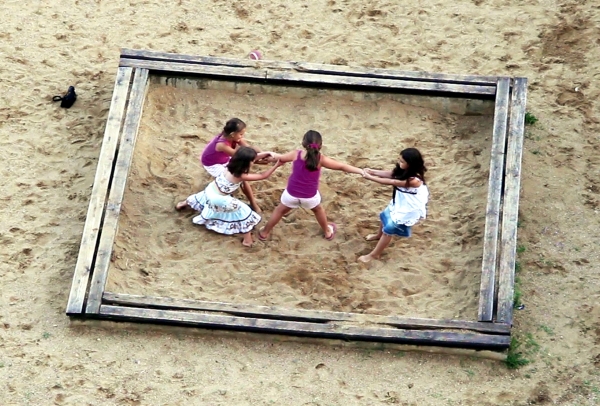 Reservation:
You can wath the film only in CDF in Jihlava. You need to be
signed in
to make a reservation in video library. If you don't have an account please
register
.