Benghazi Stories
Director:
Omar Bushiha, Farag Akwedir, Ibrahim Algouri
Original title:
Benghazi Stories
Country:
Libya, United Kingdom
Year of release:
2012
Runtime:
12 minutes
Colour:
Colour
Language:
Arabic
Subtitles:
English
Producer:
Noe Mendelle, Flore Cosquer
Camera:
Mohamed Algweel, Farag Akwedir, Ahmad Alshereef
Editing:
Naziha Arebi, Muhannad Lamin, Sufian Arara
Sound:
Abdalleh Elsaid, Mohamed Elghazal
Three micro-stories from contemporary Libya – specifically the town of Benghazi, stigmatised by the terrorist attack on the American consulate and the death of the American ambassador – present the city during a time of change and offer a look at the life of a used-car salesman, a fisherman on the sea, and a young doctor as she learns to drive a car.
Seen from the air, the cars covered in a fine layer of dust and sand look like toy cars lined up on a shelf. In the words of the jovial salesman, "you can still smell the factory."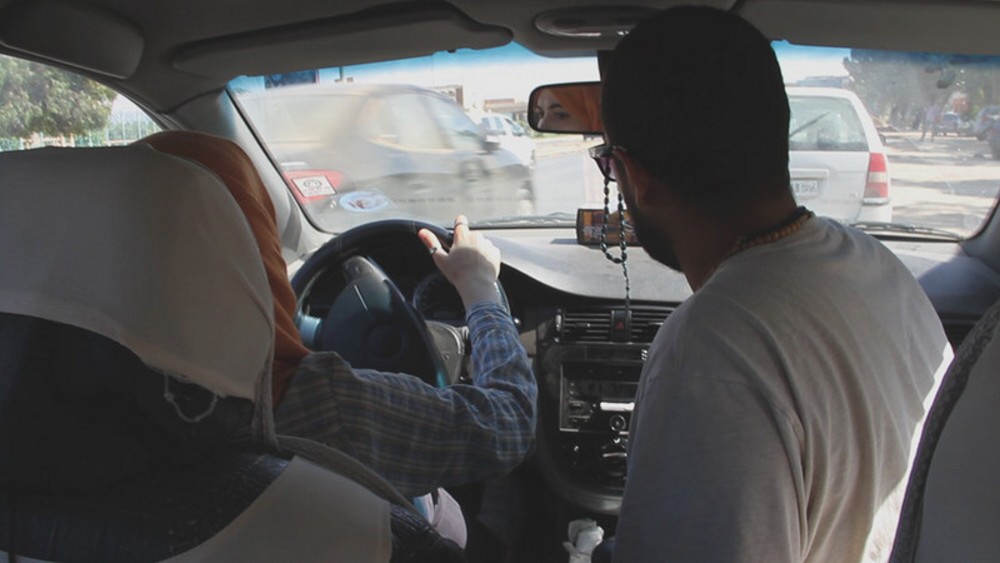 Reservation:
You can wath the film only in CDF in Jihlava. You need to be
signed in
to make a reservation in video library. If you don't have an account please
register
.