The Escape Agents
Director:
Scott Calonico
Original title:
The Escape Agents
Country:
German Democratic Republic, United Kingdom, Germany
Year of release:
2018
Runtime:
5 minutes
Colour:
Black and white
Language:
German
Subtitles:
English
Projection format:
Mini DV
Producer:
Jeff Radice
Writer:
Scott Calonico
Camera:
Ministry of State Security, German Democratic Republic
Editing:
Nathan McGinty, Nathan Calonico
Sound:
Ricardo Fratelli
A re-construction of the illegal smuggling of a family across the border from East to West Berlin in 1988. Told in photographs, the film shows a chilling story of escape in the trunk of a car and an encounter with agents of the East German secret police. The images' unknown origin adds a sense of the universal and calls into question the course of events.
"While researching my first feature, I stumbled across these photos in the Stasi archives and decided to try to make a story around them. I was shocked when I found out the true identity of the people " S. Calonico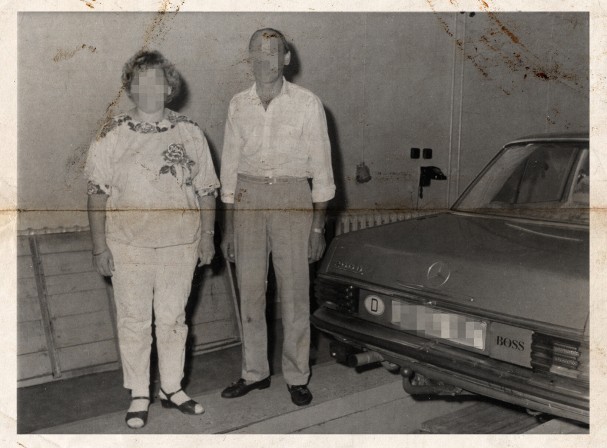 Reservation:
You can wath the film only in CDF in Jihlava. You need to be
signed in
to make a reservation in video library. If you don't have an account please
register
.