3 Dreams of Horses
Director:
Mike Hoolboom
Original title:
3 Dreams of Horses
Country:
Canada
Year of release:
2018
Runtime:
6 minutes
Colour:
Colour and B&W
Language:
English
Subtitles:
No Subtitle
Projection format:
16 mm
Producer:
Mike Hoolboom
Writer:
Mike Hoolboom
Editing:
MIke Hoolboom
Raw film material consists in part of gelatin, which is made of the skin and bones of animals, including horses. The traces of light that shape our audiovisual dreams are thus imprinted on parts of animal bodies. Through the subtle use of audio, this found-footage collage focuses on images of the horse as an attraction, an animal of burden, and a mythological creature.
"In 1900 there were 130,000 working horses in Manhattan. Horses were a central part of our lives. Jeremy Bentham: "The question is not: can they reason? Nor, can they talk? But, can they suffer?" M. Hoolboom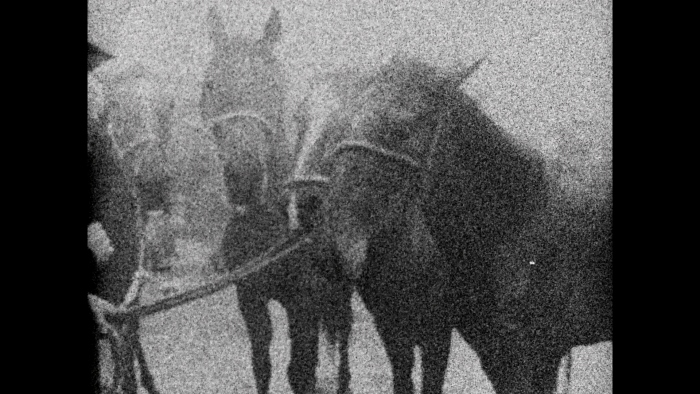 Reservation:
You can wath the film only in CDF in Jihlava. You need to be
signed in
to make a reservation in video library. If you don't have an account please
register
.