Central Station Sofia
Director:
Alberto Iordanov
Original title:
Central Station Sofia
Country:
United Kingdom, Bulgaria
Year of release:
2013
Runtime:
14 minutes
Colour:
Colour
Language:
Bulgarian
Subtitles:
English
Producer:
Alberto Iordanov
Camera:
Lukasz Kulec
Editing:
Alberto Iordanov
Sound:
Ben Seal
Cast:
Diana Petkova, Nikolay Kamberov, Ina Yankova, Teodor Zahariev, Georgi Zarev
The biggest train station in the Balkans was built during the peak of the socialist era, but today is a place that many people try to avoid. This surreal meditation showing the wanderings of a conifer, an empty hotel, a shuttered café and snippets from the lives of the station's inhabitants provides a portrait of the current state of an entire country.
Birds fight over a piece of bread. A radio announcement. Nobody at the hotel, a bored receptionist, disgruntled rail workers forbidden from watching television – for even in the half-life of decay there must be a clear sense of order.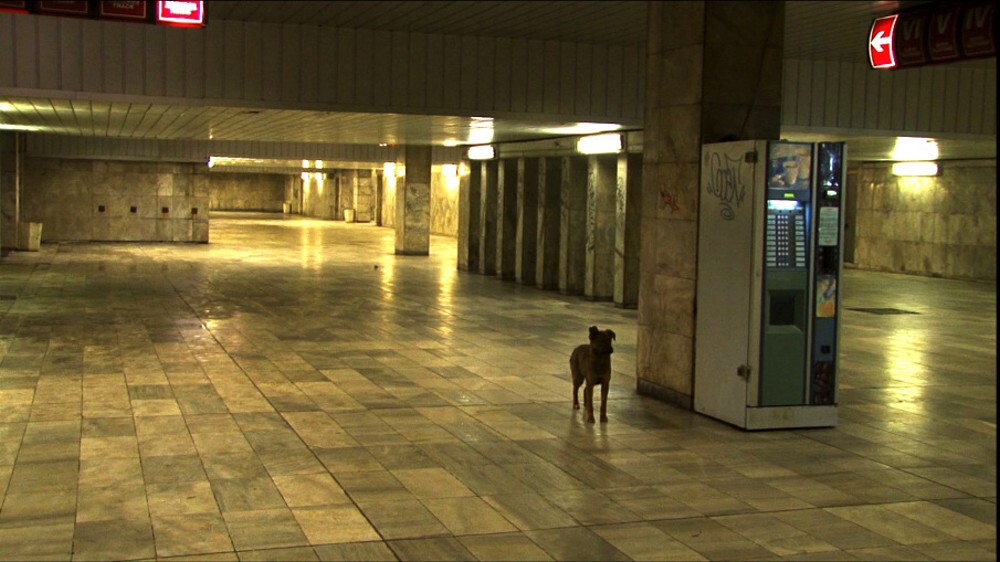 Reservation:
You can wath the film only in CDF in Jihlava. You need to be
signed in
to make a reservation in video library. If you don't have an account please
register
.