Regina
Director:
Diana Groó
Original title:
Regina
Country:
Germany, Hungary, United Kingdom
Year of release:
2013
Runtime:
63 minutes
Colour:
Black and white
Language:
English
Subtitles:
No Subtitle
Producer:
Iván Angelusz, Diana Groó, Michael Truckenbrodt, Alan Reich, George Weisz
Camera:
Sándor Kardos
Editing:
Ágnes Mógor
Sound:
Dánel Böhm
Music:
Daniel Kardos
Cast:
Rachel Weisz
This film about Regina Jonas asks two questions – can a woman become a rabbi, and how to film a documentary about the first female rabbi in history, when the only image we have of her is one single photograph? Using an abundance of archival footage, often played at a slower speed, the director brings to life the atmosphere of Berlin in the first half of the 20th century.
The voiceovers of letters and documents are read not by actors, but by the director's acquaintances who themselves lived through the Holocaust – as if experience could be imprinted onto a photograph just as well as onto the human voice.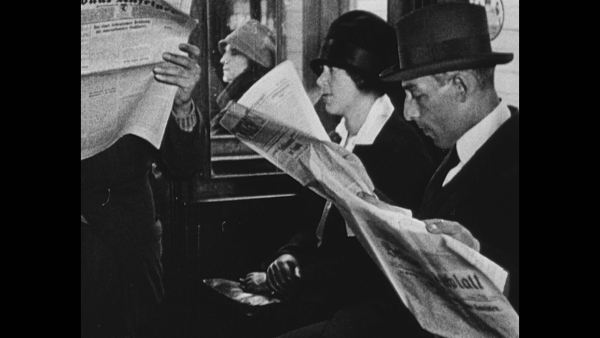 Reservation:
You can wath the film only in CDF in Jihlava. You need to be
signed in
to make a reservation in video library. If you don't have an account please
register
.