Buffalo Death Mask
Director:
Mike Hoolboom
Original title:
Buffalo Death Mask
Country:
Canada
Year of release:
2013
Runtime:
23 minutes
Colour:
Colour and B&W
Language:
English
Subtitles:
No Subtitle
Projection format:
16 mm, 8 mm
Producer:
Mike Hoolboom
Camera:
Steve Sanguedolce, John Price, Mike Hoolboom
Sound:
Mike Hoolboom
Music:
Machinefabriek, Jasper Tx
The filmmaker's personal conversation with Canadian author Stephen Andrews about living with HIV is an intimate look at extreme situations and difficult-to-describe states of body and mind. The openness of the conversation reveals the maturity of meditations on sharing, isolation, the relationship to physical changes, and the subtle boundary between life and death.
Footage from various sources and periods in the filmmaker's life is complemented with hand-written titles that emphasize the film's diary-like nature with a sense for detail, with the sensitive inclusion of self-reflection when describing relationships or counting pills.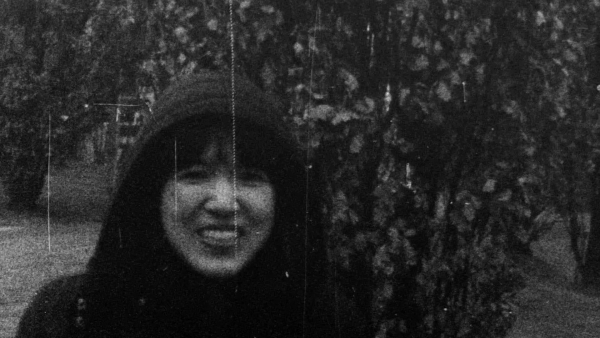 Reservation:
You can wath the film only in CDF in Jihlava. You need to be
signed in
to make a reservation in video library. If you don't have an account please
register
.