Slav Epic Complex
Director:
Jan Strejcovský
Original title:
Komplex Epopeje
Country:
Czech Republic
Year of release:
2017
Runtime:
55 minutes
Colour:
Colour
Language:
German, Japanese, Czech
Subtitles:
Czech
Producer:
Jakub Wagner
Camera:
Filip Marek
Editing:
Michal Bohm
Sound:
Jakub Jurásek, Matous Sys
A fantastic epic. A nationalist construct. Ideal for taking a selfie. A bunch of paint on a canvas that belongs on the junk heap. Anachronism. A transcendental experience. Working with the playfulness of the cinematic medium, the filmmaker takes us on a tour of the serious world of art, and gives voice to a theorist, an art restorer, a philosopher and a Japanese fan of Mucha.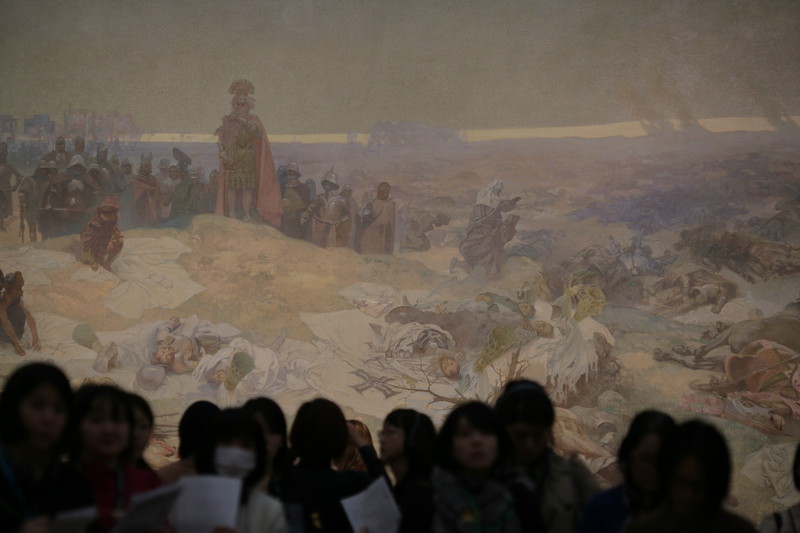 Reservation:
You can wath the film only in CDF in Jihlava. You need to be
signed in
to make a reservation in video library. If you don't have an account please
register
.