António and Catarina
Director:
Cristina Hanes
Original title:
António e Catarina
Country:
Portugal
Year of release:
2017
Runtime:
40 minutes
Colour:
Colour
Language:
Portuguese
Subtitles:
English
Projection format:
HD
Producer:
Tiago Hespanha
Writer:
Cristina Hanes
Camera:
Cristina Hanes
Editing:
Tiago Hespanha, Cristina Hanes
Sound:
Cristina Hanes
Cast:
Augusto Martinho Manuel, Cristina Hanes
In one of the gloomy rooms in his flat, seventy-year-old Augusto casts shy glances at the camera behind which stands twenty-five year old Cristina, the film's director. For three years she repeatedly visited him to record their interviews, during which they used the assumed names of António and Catarina. This game with identity, and mainly with the nature of their mutual relationship, is reflected in small talk, where the topics turn to diverse themes, including masturbation and gender stereotypes. Augusto/António is usually the one talking as well as the one in front of the camera, which records his image in dark details. Cristina/Catarina stands behind the camera and asks questions.
"Drawn by the vigour of an old enchanting man, I made this film without knowing where it would take me." C. Hanes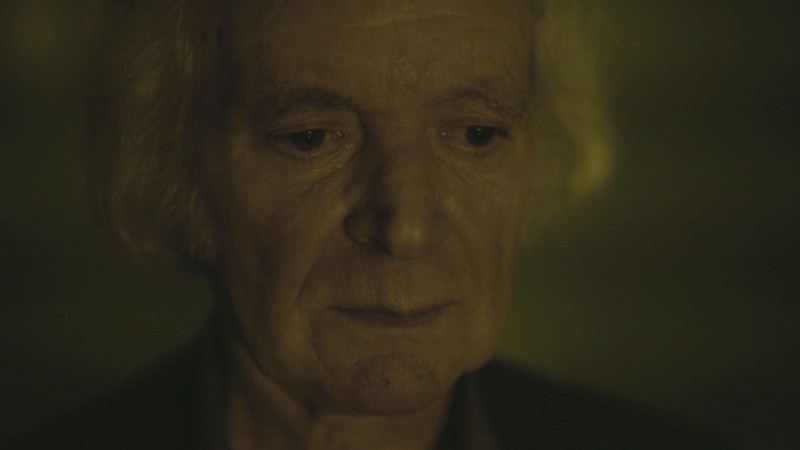 Reservation:
You can wath the film only in CDF in Jihlava. You need to be
signed in
to make a reservation in video library. If you don't have an account please
register
.