The Wall
Director:
Dmitry Bogolubov
Original title:
Stena
Country:
Russia
Year of release:
2017
Runtime:
44 minutes
Colour:
Colour
Language:
Russian
Subtitles:
English
Projection format:
HD
Producer:
Dmitry Bogolubov
Writer:
Dmitry Bogolubov
Camera:
Vladimir Kuleshov
Sound:
Sorin Apostol
The Stalin Cult is once again gaining in strength in Russia. Every December 21st, the former Communist leader's admirers gather to honor him on Red Square, at the site of his grave in the Kremlin Wall. In this observational documentary, the Russian director introduces the principle of "walking heads" – the majority of the footage consists of long takes showing the faces of the people waiting in line to place flowers and pay homage in front of a bust of Stalin. Accompanied by the sound of shuffling feet, a representative sample of various human types parades in front of our eyes, their faces reflecting almost a sacred reverence for a man who was responsible for the murder of several millions of their fellow citizens.

"Imagine thousands of Jews praying to Hitler's grave. Impossible? How people can worship the one who annihilated them? In modern Russia we can witness a similar paradox." D. Bogolubov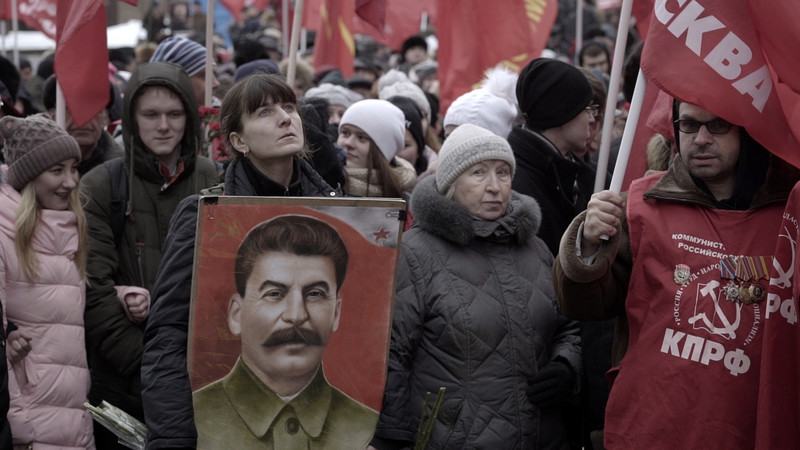 Reservation:
You can wath the film only in CDF in Jihlava. You need to be
signed in
to make a reservation in video library. If you don't have an account please
register
.