A Volatile Tale
Director:
Carla Vestroni
Original title:
Una storia volatile
Country:
Italy
Year of release:
2017
Runtime:
45 minutes
Colour:
Colour and B&W
Language:
English, Italian
Subtitles:
English
Producer:
Carla Vestroni, Sophie Chiarello
Camera:
Carla Vestroni
Editing:
Carla Vestroni
Sound:
Paolo de Laurentiis
Music:
Pino Censi
The unexpected birth of young birds frames this daily observation of a bird colony from the window of a flat in Rome. A poetic juxtaposition of human and bird life, of the search for god and a yearning for perfection, plays out on a minimalist stage of a few slanting rooftops. The footage of urban gulls, taken with a shaky handheld camera and intercut with shots of nuns from the neighbouring monastery, are mixed with poems, excerpts from novels and classical music. Only now and then – in a reflection in a window or from a seemingly banal conversation – do we learn anything about the people behind the camera.

"Is life linear? Why should narration be. Our attentive eyes excite our thoughts. Let's follow them. A Volatile Tale proceeds through associations describing not the existing but the experience." C. Vestroni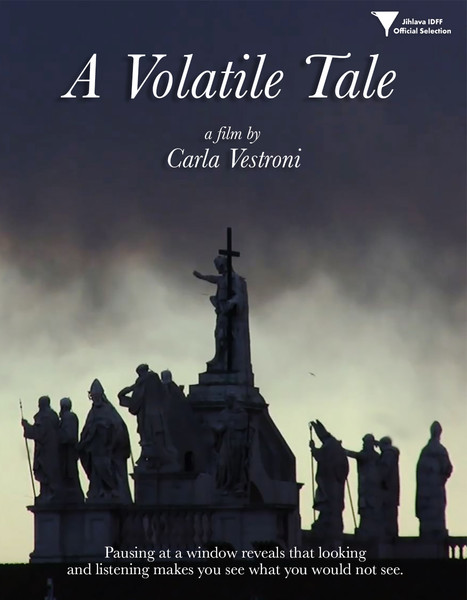 Reservation:
You can wath the film only in CDF in Jihlava. You need to be
signed in
to make a reservation in video library. If you don't have an account please
register
.