A Tall Tale
Director:
Lucia Babjaková Nimcová
Original title:
Bajka
Country:
Slovakia
Year of release:
2016
Runtime:
34 minutes
Colour:
Colour
Language:
Ukrainian
Subtitles:
English
Projection format:
HD
Producer:
Roman Babjak
Writer:
Lucia Babjaková Nimcová
Camera:
Lucia Babjaková Nimcová
Editing:
Lucia Babjaková Nimcová
Sound:
Sholto Dobie
The magic of folksongs lies in their freedom from the restraints of artificial genres and thematic rules. The creative duo of Lucia Nimcová and Sholto Dobie approach their improvised observational documentary in much the same way. The sequence of images from contemporary western Ukraine brings narrative, sound, and musical elements and nearly photographic detailed static scenes of reality into creative counterpoint. Figures of various ages alternate before the camera; interior and exterior locations change; but the song goes on. A folk opera consisting of bawdy folk songs, storytelling ballads, and pre-modern hip-hop. Old world music.

"A Tall Tale seeks to capture private and hidden realities excluded from the main historical narrative of the region. Hard mountain rap, vintage feminism and filthy Carpathian hip hop are still alive and relevant." Lucia Nimcová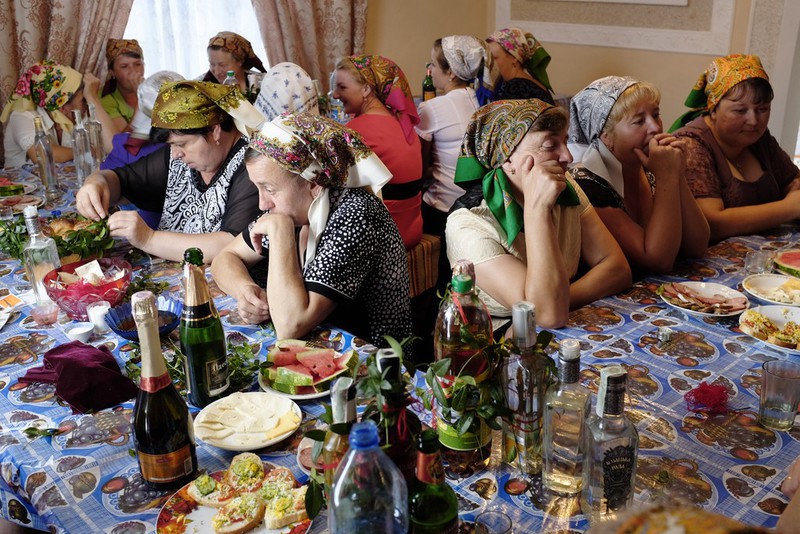 Reservation:
You can wath the film only in CDF in Jihlava. You need to be
signed in
to make a reservation in video library. If you don't have an account please
register
.