Road to Vote
Director:
Robert Reifer, Elisabeth Gollackner
Original title:
Auf in die Hofburg - Wahlfahrt 2016, Norbert Hofer und Alexander Van der Bellen
Country:
Austria
Year of release:
2016
Runtime:
50 minutes
Colour:
Colour
Language:
German
Subtitles:
No Subtitle
Producer:
Elisabeth Totzauer
Writer:
Elisabeth Gollackner
Camera:
Michael Ferk, Max Meissl, Marco Matkovits
Editing:
Lisa Marie Gotsche, Katharina Steger
Sound:
Florian Camerer
Cast:
Norbert Hofer, Alexander Van der Bellen, Hanno Settele
Norbert Hofer and Alexander Van der Bellen each find a magical cash register that can tell the future in the glove compartment of a restored Mercedes. The car's driver, journalist Hanno Settle, uses this and other playful tasks to supplement traditional discussions with the presidential candidates. This stylized road movie presents politicians better than any billboard flashing by on the highway.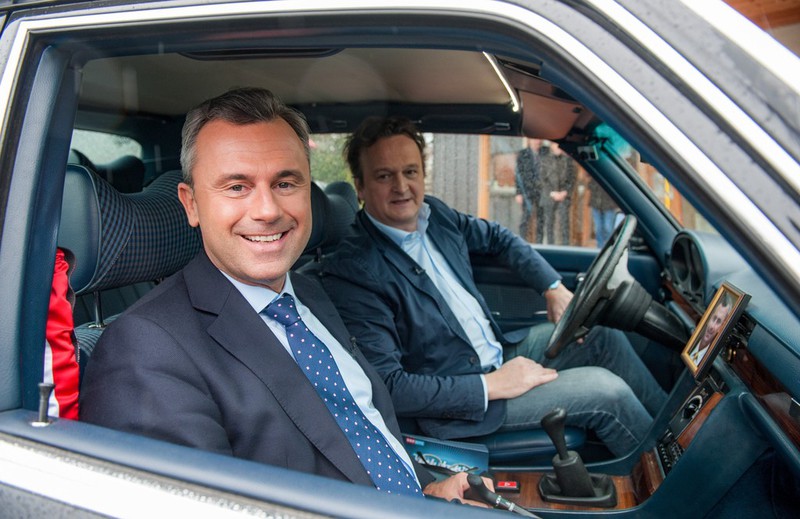 Reservation:
You can wath the film only in CDF in Jihlava. You need to be
signed in
to make a reservation in video library. If you don't have an account please
register
.