Last Supper
Director:
Lars Bergström, Mats Bigert
Original title:
Sista maltiden
Country:
Sweden
Year of release:
2005
Runtime:
58 minutes
Colour:
Colour
Language:
English, Thai, Swedish
Subtitles:
English
Producer:
Andreas Fock
Writer:
Lars Bergström, Mats Bigert
Camera:
Charlie Drevstam, Gösta Reiland
Editing:
Daniel Jonsäter
Music:
Ocsid, Carl Michaelc Von Hausswolff
A reconstruction of the preparations for a prisoner's last meal prior to their execution turns into a reflection on the position of capital punishment and its associated rituals in today's society. The film combines documentary material with in-depth stylization, iconic installations and animation. It is an excursion into cultural history, and symbolic feasting becomes a source for the imagination.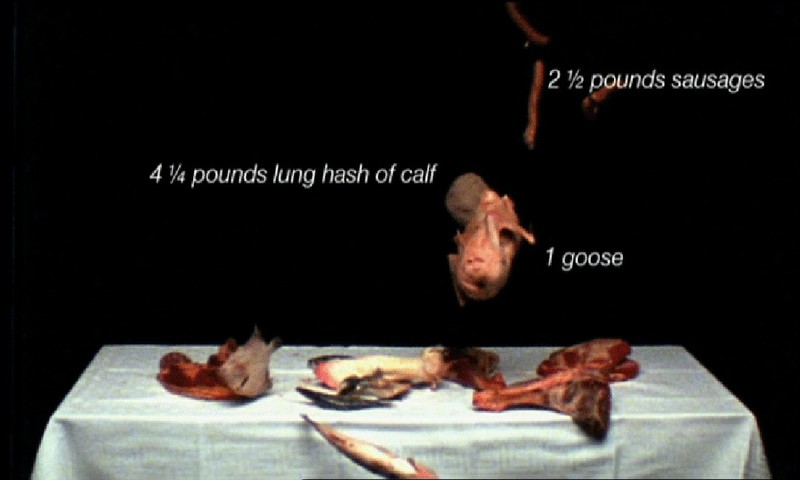 Reservation:
You can wath the film only in CDF in Jihlava. You need to be
signed in
to make a reservation in video library. If you don't have an account please
register
.