Becoming American
Director:
Edgar Jorge-Baralt, Christina Nguyen
Original title:
Becoming American
Country:
United States
Year of release:
2016
Runtime:
2 minutes
Colour:
Black and white
Language:
No Dialogue
Subtitles:
No Subtitle
Projection format:
HD
Producer:
Christina Nguyen
Camera:
Christina Nguyen
Editing:
Edgar Jorge-Baralt
The barcode from Form N-400 – the application for U.S. citizenship – is "naturalized" (a reference to "naturalization," the term for becoming a U.S. citizen into the image, which is thus transformed into an abstract portrait of the applicant. At the same time, it is converted into sound by reading the visual code with an optical sound reader. Christina Nguyen (1988) hails from Los Angeles and studied visual art and media and molecular biology at the University of California in San Diego. She also received an MFA in film/video from the California Institute of the Arts. Edgar Jorge Baralt (1988) was born in Venezuela and studied film production at the University of Central Florida and at the California Institute of the Arts near Los Angeles, where he currently lives and works. His films explore the subjects of memory, time, and the changing nature of human identity.

"The electronic version of the N-400 application form generates a barcode as personal information is entered. We take this conversion of identity into data further by turning this barcode into an audiovisual experience."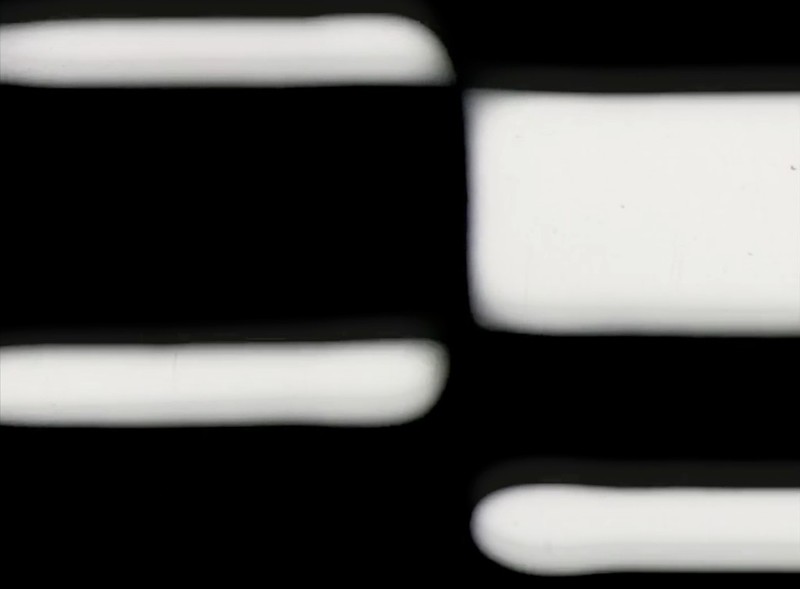 Reservation:
You can wath the film only in CDF in Jihlava. You need to be
signed in
to make a reservation in video library. If you don't have an account please
register
.