Dialogue with Joseph
Director:
Elžbieta Josadė
Original title:
Dialogas su Josefu
Country:
France, Lithuania
Year of release:
2016
Runtime:
43 minutes
Colour:
Colour
Language:
Hebrew, Lithuanian
Subtitles:
English
Projection format:
HD
Producer:
Elžbieta Josadė, Dagne Vildziunaite
Writer:
Elžbieta Josadė
Camera:
Elžbieta Josadė
Editing:
Rareş Ienasoaie
Sound:
Elžbieta Josadė
Yosef Yosade, a Lithuanian landscape artist, has worked for many years in Israel. His daughter Elżbieta has set the camera on him to capture the nuances of his creative process. Artfully framed static scenes of the master at work, in contemplation, or absorbed in discussions reveal the painter's distinctive approach based on searching for the visual structure of a landscape. The director also presents visual depictions of landscapes in mutual conflict with their filmed versions, thereby linking the "abstract" and "concrete" perspectives. The film therefore reflects not only individual creation, but also examines the relationship between two specific media.
"The film relates the structure of a landscape to that of a human being. Unstable, arid, peopled by other creatures, by footprints from the past; those are features which Joseph shares with the desert he paints." Elżbieta Josadė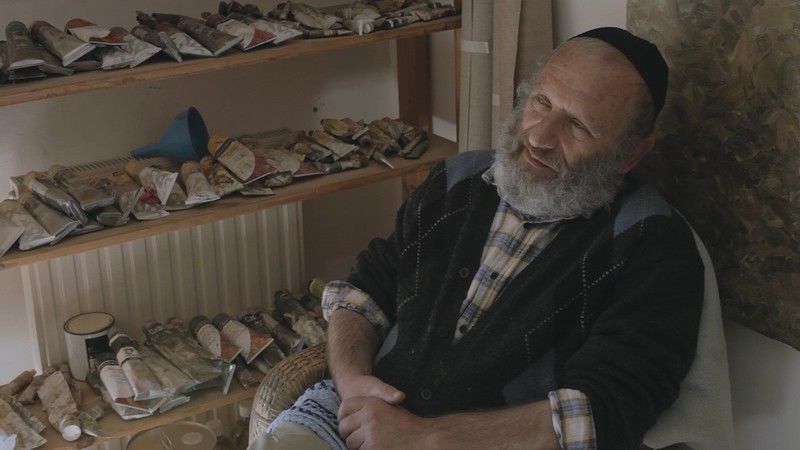 Reservation:
You can wath the film only in CDF in Jihlava. You need to be
signed in
to make a reservation in video library. If you don't have an account please
register
.