A Hole in the Head
Director:
Robert Kirchhoff
Original title:
Diera v hlave
Country:
Czech Republic, Slovakia
Year of release:
2016
Runtime:
90 minutes
Colour:
Colour
Language:
Serbian, Croatian, German, French, Polish, Czech, Slovak
Subtitles:
English
Projection format:
DCP
Producer:
Barbara Janišová Feglová
Writer:
Robert Kirchhoff
Camera:
Juraj Chlpik
Editing:
Jan Daňhel
Sound:
Václav Flegl
Music:
Miroslav Tóth
Cast:
Raymond Gurême, Fata Dedić, Nadir Dedić, Toti Dedić, Ladislav Welward, Ján Konček, Krystyna Gil, Karol Parno Gierliński, Rita Prigmore, Philomena Franz, Dragoljub Acković, Daniel Vojak, Markus Pape, Jan Hauer, Arnošt Vintr
Everyone knows about the Roma holocaust, but no one talks about it. The process of eliminating memories of it began more or less at the end of the Second World War, when many mass graves in work and detention camps remained intact. Even for the winners, the Roma were "second class" victims. In a number of European countries (France, Czech Republic, Slovakia, Poland, Germany, Croatia, Serbia), the director confronts a forgetful present with memories of the last surviving witnesses of these horrific events. The result is a partially scripted and staged documentary - an elegy to the victims of a monstrous regime and human indifference.
"I think that what helped the Roma and Sinti survive persecution is their non-material relationship with the world, with being, with time. This was my main starting point for the film. The memory they carry with them, and the memory we perceive – our collective consciousness." Robert Kirchhoff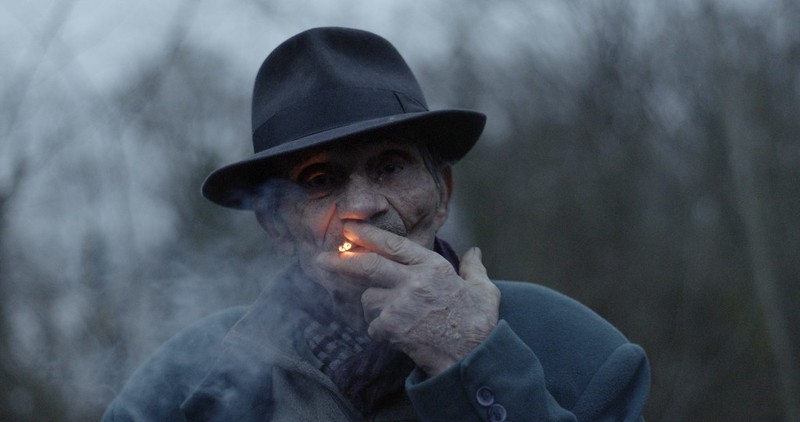 Reservation:
You can wath the film only in CDF in Jihlava. You need to be
signed in
to make a reservation in video library. If you don't have an account please
register
.