Among Houses and the Cosmos
Director:
Kostana Banović
Original title:
Among Houses and the Cosmos
Country:
Serbia, Cuba, Gambia, Turkey, Angola, Brazil, Senegal, Portugal, Bosnia and Herzegovina, Netherlands, Aruba, Netherlands Antilles
Year of release:
2016
Runtime:
70 minutes
Colour:
Colour
Language:
Farsi, Amharic, Armenian, Wolof, No Dialogue, Serbo-Croatian, Serbo-Croatian, Turkish, French, English, Spanish, Yoruba, Portuguese
Subtitles:
English
Projection format:
DV
Producer:
Kostana Banović
Writer:
Kostana Banović
Camera:
Kostana Banović
Editing:
Kostana Banović
Sound:
Kostana Banović
In this sensual film essay, the director has assembled her experiences with rituals in various corners of the world, from Europe across Africa to Latin America. The close interaction of the camera with bodies moving in trances encourages active involvement in the frenzied moments in which people lose themselves in Dionysian intoxication. These moments serve the filmmaker to obliterate the distance between the individual and the collective, personal and foreign, internal and external. The film, however, attaches a political meaning to the rituals, or rather shows how uprooted cultures cope with their minority status through rituals, or even turn it to their favor.
"I felt the urgency to work with video footage from years of different travels. During editing, I found myself thinking about the human necessity to impose meaningful patterns on life and being." Koštana Banović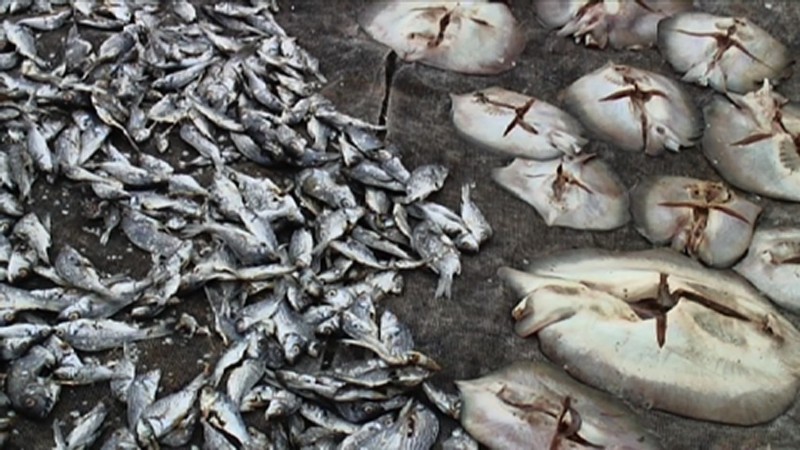 Reservation:
You can wath the film only in CDF in Jihlava. You need to be
signed in
to make a reservation in video library. If you don't have an account please
register
.