Time Splits in the River
Director:
Xuan-Zhen Liao, I-Chieh Huang, Chia-Hung Lee, Yu-Ping Wang
Original title:
錢江衍派
Country:
Taiwan
Year of release:
2016
Runtime:
90 minutes
Colour:
Colour
Language:
Chinese, Taiwanese
Subtitles:
English
Projection format:
HD
Producer:
I-Chieh Huang
Music:
Yi-Shuo Lin, Yi-De Chen
Cast:
Chia-Hung Lee, Chiang Tai, Ping-Chieh Huang, Chiu-Lan Huang-Wei, Shu-Chin Tsai, Feng-Chin Kuo, Pao-Li Shih, Hung-Li Li, Teng-Yen Liao, Nan-Yang Huang, Chih-Ming Wang, Kun-Ming Lee
Four artists decide to make a film where apolitical parents play parts of dissidents from the 1980s. Later, they show them the footage, unfolding discussions about art and politics. A fascinating conceptual therapy revolving around traumatic events of the history of Taiwan combines a highly artistic style with the informal, echoing, in the best possible sense, the saying 'the personal is political'. Idiosyncratic, half-improvised 'performances' of the protagonists, who embody a story from
the life and work of writer Shi Mingzheng, and the visual side of the film, just as poetic as it is funny, make this film a highly personal experience that is difficult to categorize.

"Through re-enacting the social minority's experiences , the filmsheds light on new negotiations between the social majority and other dissidents, while exposing the impossibility of family communication."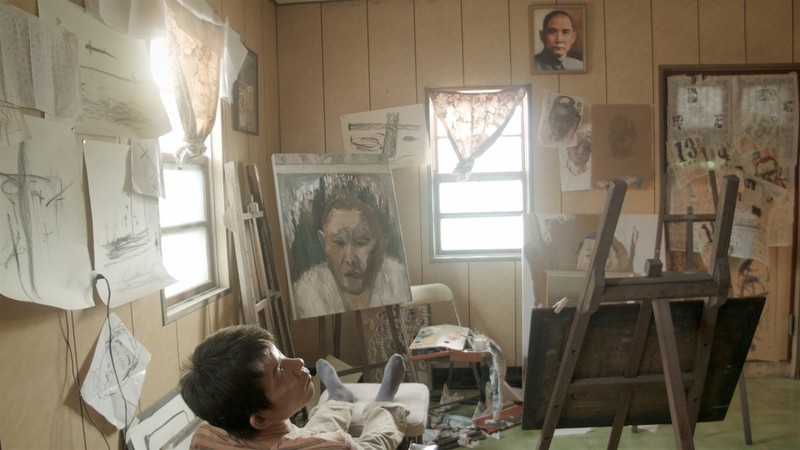 Reservation:
You can wath the film only in CDF in Jihlava. You need to be
signed in
to make a reservation in video library. If you don't have an account please
register
.