Coal & Cossacks
Director:
Frédéric Cousseau
Original title:
Coal & Cossacks
Country:
France
Year of release:
2013
Runtime:
8 minutes
Colour:
Colour
Language:
No Dialogue
Subtitles:
No Subtitle
Producer:
Frederic Cousseau
Camera:
Frederic Cousseau
Editing:
Frederic Cousseau
Sound:
Blandine Huk
A festive parade of Cossacks, solid in their pride, flows down the street in slow motion just as the coal flows down the conveyer belt. In all its massive and monstrous beauty, the giant steel mining equipment represents strength and security just as the Cossack army under God's protection.


A group of Cossacks, priests and boys halts before a church. Sabres touch the children's shoulders and the boy is kissed. He wipes his lips with a handkerchief. A small festive moment, like when the coal is transported to the harbour.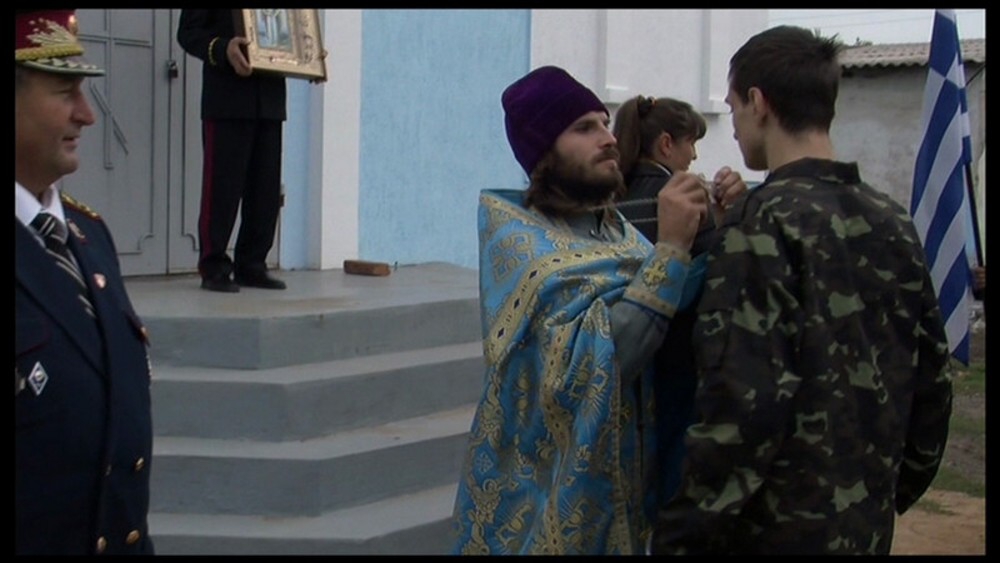 Reservation:
You can wath the film only in CDF in Jihlava. You need to be
signed in
to make a reservation in video library. If you don't have an account please
register
.