Schneider Disease
Director:
Javier Chillon
Original title:
Schneider Krankheit
Country:
Spain
Year of release:
2008
Runtime:
10 minutes
Colour:
Black and white
Language:
Spanish
Subtitles:
English
Producer:
Javier Chillon
Writer:
Javier Chillon
Camera:
Luis Fuentes
Editing:
Luis Fuentes, Javier Chillon
Sound:
Carlos Jordá
Music:
Cirilo Fernández
This fake documentary (mockumentary) uses perfect imitations of period newsreels to tell a story from 1958, in which the return capsule of a Soviet space ship carrying a chimpanzee infected with an unknown virus causing an incurable disease lands in West Germany.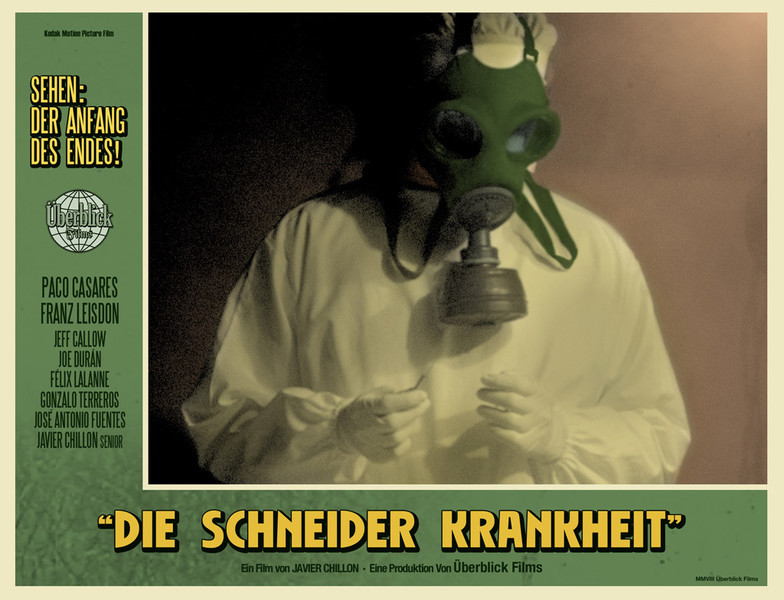 Reservation:
You can wath the film only in CDF in Jihlava. You need to be
signed in
to make a reservation in video library. If you don't have an account please
register
.